Data Privacy and Security in the Connected Home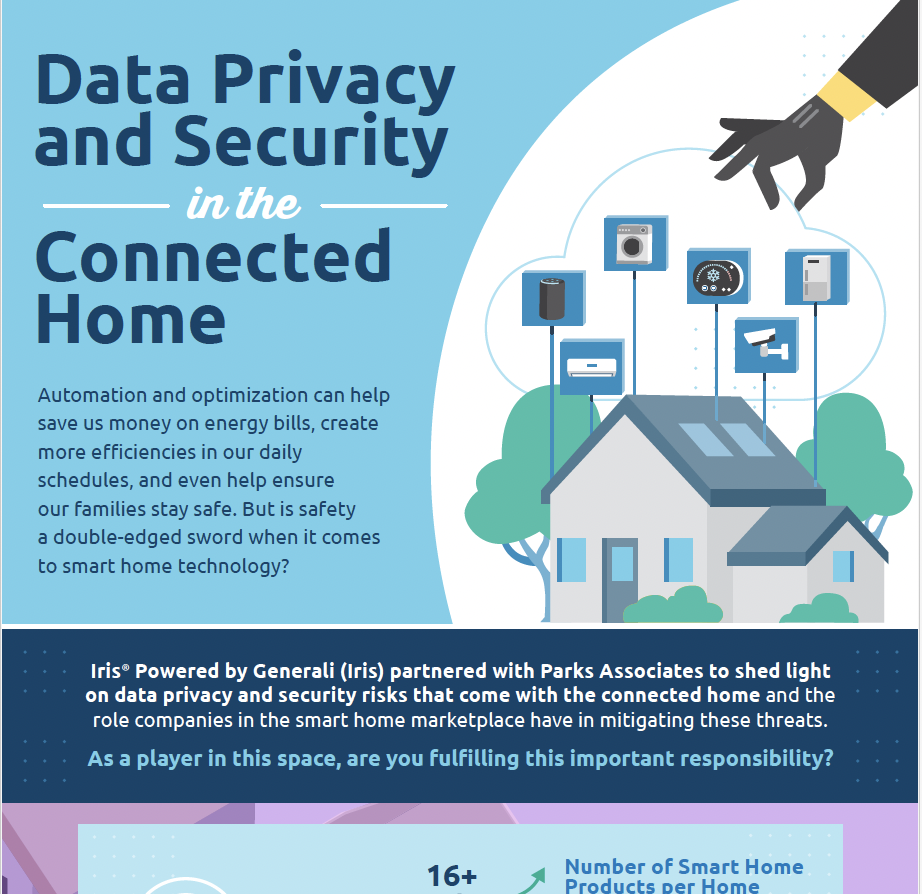 Automation and optimization can help save us money on energy bills, create more efficiencies in our daily schedules, and even help ensure our families stay safe. But is safety a double-edged sword when it comes to smart home technology?
Iris® Powered by Generali (Iris) partnered with Parks Associates to shed light on data privacy and security risks that come with the connected home and the role companies in the smart home marketplace have in mitigating these threats. As a player in this space, are you fulfilling this important responsibility?