The Realities of Identity Theft Resolution
COMMON IDENTITY THEFT SCENARIOS: WITH VS. WITHOUT PROTECTION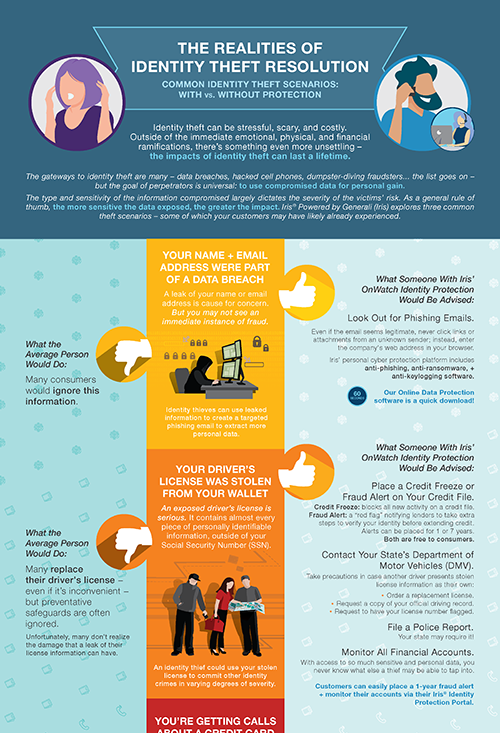 Identity theft can be stressful, scary, and costly. Outside of the immediate emotional, physical, and financial ramifications, there's something even more unsettling – the impacts of identity theft can last a lifetime.

The gateways to identity theft are many – data breaches, hacked cell phones, dumpster-diving fraudsters... the list goes on – but the goal of perpetrators is universal: to use compromised data for personal gain.

The type and sensitivity of the information compromised largely dictates the severity of the victims' risk. As a general rule of thumb, the more sensitive the data exposed, the greater the impact. Iris Powered by Generali explores three common theft scenarios – some of which your customers may have likely already experienced.