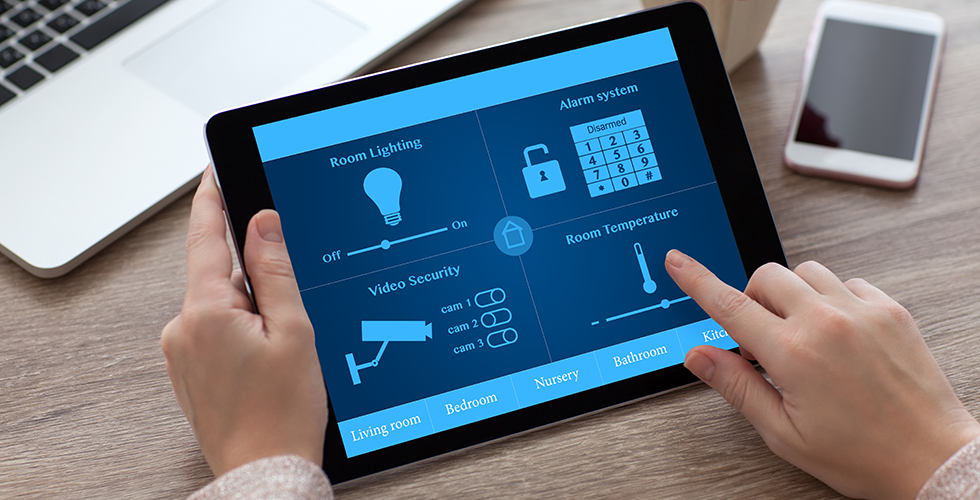 In 2017, the insurance industry's net margin ranged between 3% and 10.5%, with life insurance having the widest range between quarters (3% to 9.6%) and health insurance having the narrowest range (4% to 5.25%). Similar to businesses in other industries, insurers must generate profit by growing top-line sales while boosting bottom-line profitability. Unfortunately, a wide range of challenges stands in the way of achieving these goals. Innovation in technology, higher customer expectations, and disruptive newcomers looking to take market share are influencing how insurers' conduct business.
In the current market, insurance companies need to differentiate themselves by anticipating, preparing, and adapting to shifting changes within the industry in order to stay ahead of competition. One such way to do so is by capitalizing on connectivity. In 2016, 80 million smart home devices were used globally and that number is expected to grow to 600 million by 2021. The technology is not only reshaping consumer lives but presenting a unique opportunity for insurers and how they assess, price, and limit risks.
The internet-connected devices or Internet of Things (IoT) is surging and reshaping how consumers manage their daily lives. Likewise, these devices are allowing insurers to monitor a wide range of factors that could help to enhance the customer experience and prevent any incidents that may result in a claim. In certain events, alerts can be sent to customers to take immediate actions to prevent damage to their properties. For example, water pipe sensor from Water Hero monitors the flow of water and sends alerts at the first sign of an anomaly in the water flow rates. Applicable in health insurance as well, such a value proposition can help customers reduce the risk of incidents and help insurers lower the number of claims. With IoT generating massive amounts of reliable and truthful machine data, insurers can also process claims faster and reduce fraudulent ones.
Build Customer Trust by Offering Secure Identity & Data Protection
Despite the benefits and convenience of the IoT, consumers seem to be reluctant about sharing personal data due to concerns of their connected devices gathering other private information than what was permitted. Additionally, the IoT has birthed security concerns for many consumers as the frequency of cyberattacks continue to increase at a record pace and consumers' desire for a more secure identity grows. From 2014 to 2017, consumer fears of becoming an identity theft victim increased by 12%. Fears about identity theft and cybercrime are now on par with other common concerns such as illnesses and car accidents. Consequently, consumers believe companies are not doing enough to protect their personal information, and 84% of Americans say their willingness to do business with a retailer would be impacted if the retailer experienced a data breach.
Trust is a major concern for consumers when it comes to doing business with companies who have access to their sensitive information. Your insurance company can cultivate a trusting relationship with your customers by demonstrating that you are proactively protecting their data, and one effective way to demonstrate that is by offering identity protection, which can help them develop better cyber habits for a more secure identity. Offering identity protection is a smart business move because over half of all Americans (55%) stated that they would have more confidence that a business was actively working to protect their data, and reduce their risk of identity theft or fraud, if the businesses were to offer identity protection services, whether for free or at a cost. The good news for you is that 46% of consumers are looking to purchase identity protection from their insurance company.
At Generali Global Assistance, we take pride in offering customizable solutions that address your customers' needs and help you meet your business goals. Our identity protection is a powerful combination of advanced identity and credit monitoring, online data protection technology, and award-winning customer service — all accessible via an easy-to-use dashboard and backed by Generali with over a century of experience. Our award-winning marketing and account management teams work closely with your staff to offer personalized support that helps you meet your business goals. Our award-winning resolution team provides around-the-clock resolution services to your customers – that serves as a valuable extension of your brand. To learn more about how providing identity protection can act as a layer of protection for a more secure identity, a touchpoint to keep your customers engaged, and be an additional revenue stream for your business, request a demo.