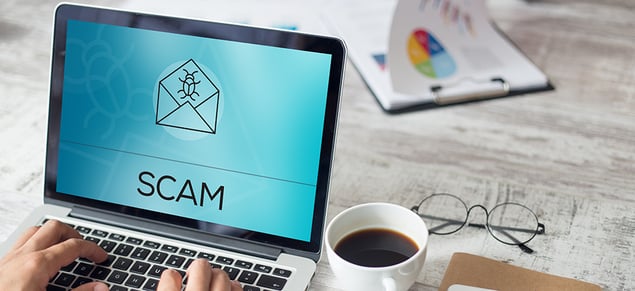 Estimated Reading Time: 4 Minutes
Next month kicks off National Cybersecurity Awareness Month (NCSAM), and for the fourth consecutive year, Generali Global Assistance is proud to serve as a NCSAM Champion. This annual event is led by the National Cybersecurity Alliance (NCSA) and the U.S. Department of Homeland Security, and serves as a collaborative effort between government and industry to 1) raise awareness about the importance of cybersecurity and to 2) ensure that all Americans have the resources they need to be safe and secure online.
Be sure to follow our blog series throughout October for tips, tricks, and tools you can share with your organization and customers to further cybersecurity awareness and #BeCyberSmart wherever you go. Every individual can help prevent malicious cyber-attacks by establishing effective cybersecurity practices through both digital and non-digital methods (i.e. password safety, banking information security, etc.).
And don't forget that when your customers practice good cybersecurity, they are then creating the necessary habits to practice good identity protection. The two, though often spoken of separately, are very much intertwined. When your customers create a strong password for their devices and online applications, or think critically about what they're sharing on social media, or even ask businesses the right questions about how they are storing their information, they are demonstrating safer and more secure cybersecurity and identity protection measures. Let's all take time this October to create new habits toward identity protection and cybersecurity.
What's the first step your customers can take toward creating those new habits? Having the right resources in place to help them in creating cyber and identity-safe habits. To assist your customers in this endeavor, GGA has a solution that can help your customers spot even the sneakiest of scams: GGA's ScamAssist®.
Special October Promotion Just for You and Your Customers
Throughout the entire month of October, GGA will be offering free use of our ScamAssist® service to all consumers. ScamAssist® is a service that, with the assistance of our expert Resolution Specialists, takes solicitations your customers receive, performs expert research of the solicitations, and delivers case-by-case assessments on the likelihood of it being a scam. With the help of GGA's ScamAssist®, your customers' risk of inadvertently providing funds or sensitive information to a con artist will be greatly reduced.
So, what do your customers need to do in order to take advantage of this month-long offer? They can simply call us at 866.311.1488 with the solicitation (acceptable solicitation types listed below) using policy number NCSA 2019, and allow our specialists to review and research any unfamiliar solicitation offering a supposed benefit or requesting payment and/or other personal information. Our Resolution Specialists will then provide your customers with guidance on the probable legitimacy of the solicitation. Within two (2) business days of receipt of messages, our Resolution Specialists will:
Scrutinize message(s) customers have received for signs of fraud;
Conduct research on any organizations a solicitation claims to be from;
Compare offers to other known scams and phishing attempts;
Provide a written assessment of what we believe is the level of legitimacy of the received message.
Acceptable Solicitation Types
Email
Websites or Web Links/URLs
Flyers or Postal Mailings
Phone Calls or Voicemails
Text Messages
#BeCyberSmart and educate your customers on the resources they'll need to practice safe and secure online and identity protection habits.
For more information about NCSAM and how to participate in a wide variety of activities, visit StaySafeOnline.org/NCSAM and for additional identity protection insights, subscribe to our newsletter. You can also follow and use the official NCSAM hashtag #BeCyberSmart on Twitter all month long.
--------------------
Please Note: No system used to detect scammers, malware or dangerous items is entirely successful or foolproof. Accordingly, members who access and use ScamAssist® do so entirely at the members' own risk. GGA's ScamAssist® services are provided to members on an "as is" and "as available" basis. Without limiting the foregoing, GGA and its affiliates, agents, partners, and subsidiaries disclaim to the maximum extent allowed by law any warranties, express or implied, of merchantability, fitness for a particular purpose, or non-infringement in connection with ScamAssist®. By asking us to evaluate a contact, offer, or solicitation through the GGA ScamAssist® service, you agree: 1) that ScamAssist® helps to determine whether an offer or solicitation is legitimate or poses an apparent threat, but it may not necessarily detect all threats and credit card scams; 2) that GGA is not responsible or liable for the availability, accuracy, or effectiveness of the techniques, products, tools, or resources used by GGA in its ScamAssist® service; 3) that any references or links to websites or resources that GGA may send to you in response to your case do not imply any endorsement by GGA of the content, products, or services of such websites or resources; 4) that by using ScamAssist®, you understand that GGA cannot and does not guarantee the safety of items checked using ScamAssist® services; and 5) that you assume all responsibility and risk arising from using, "clicking on", responding to, or otherwise engaging with any offer or solicitation that you may receive.