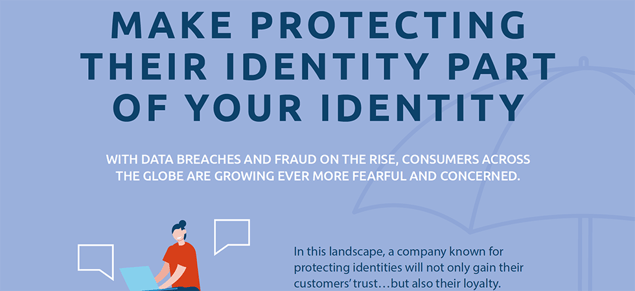 Estimated Reading Time: 1 Minute
How do your customers see you? Are you professional but distant, or are you the type of company that's willing to go the extra mile to make sure they're confident and secure in what you're offering? Which of these qualities do you imagine they'd prefer?
With the increase in identity fraud and continued rise in data breaches, consumers worldwide are growing more concerned. They are looking to companies they already trust to offer them protection should the unfortunate occur. By providing them the protection they're seeking, you'll gain their loyalty – and the additional retention and revenue that comes with it.
When you partner with Iris Powered by Generali, you're letting your customers know what you'll do for them and the type of company you are. A company that will do whatever it takes to protect them from identity theft and fraud.
Download our complimentary infographic, "Make Protecting Their Identity Part of Your Identity," today to explore the changing fraud landscape and how businesses like yours can delight their customers – all while strengthening customer retention and loyalty.