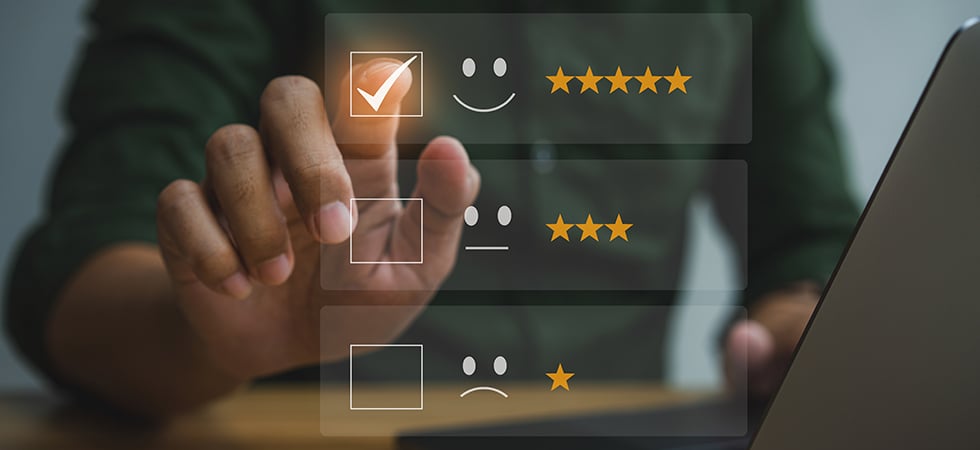 Estimated Reading Time: 2 Minutes
If you've ever been a victim of identity fraud, you know how much time and effort it took to resolve the incident. The piles of paperwork and what seemed like endless calls to the impacted company's fraud or customer service department likely took a toll, particularly if each time you called, you had to re-explain the issue to a new support rep.
Whether the fraud incident impacted your bank or credit card account, loyalty rewards card, employment, or something in between, one thing likely stood out to you throughout the entire process: the importance of quality customer service.
Delivering Exceptional Customer Service in Times of Distress
Delivering quality customer service is critical, particularly when assisting an identity theft/fraud victim. Fraud resolution specialists need many skills to be successful in their profession. They need to advocate for and help people, day in and day out. They need patience, an expert-level understanding of the resolution process, regardless of the fraud type, and one other key trait:
Empathy.
It's common to measure "success" based on the number of calls a fraud resolution specialist takes or how much time was spent on each interaction. Best-in-class fraud resolution goes beyond these metrics, instead, empathy is required. Treating the victim like a victim instead of a burden. It's about really considering the customer experience and how you want your customers to feel when doing business with your organization.
Even if your company doesn't have a dedicated fraud department, someone in your customer service department likely had to handle a fraud-related case. And if you don't have devoted fraud specialists, it's even more likely your customers' experience was a poor one.
You might be thinking, what do I do if my business doesn't have a dedicated fraud department? How can we provide a better experience for customers who have been impacted by identity theft or fraud? That's where Iris Powered by Generali can help. Partnering with an experienced identity and cyber protection provider like Iris can help you reap the benefits of a best-in-class fraud resolution experience for your customers without you needing to increase your customer support headcount.
You won't find customer service like ours in the identity and cyber protection space – we'd even dare to say it would be hard to find in any industry. In fact, to date, our Net Promoter Score is 84, with an overall customer satisfaction of 94%. No matter your program offering, we know our award-winning, people-first Resolution Specialists are an extension of your brand.