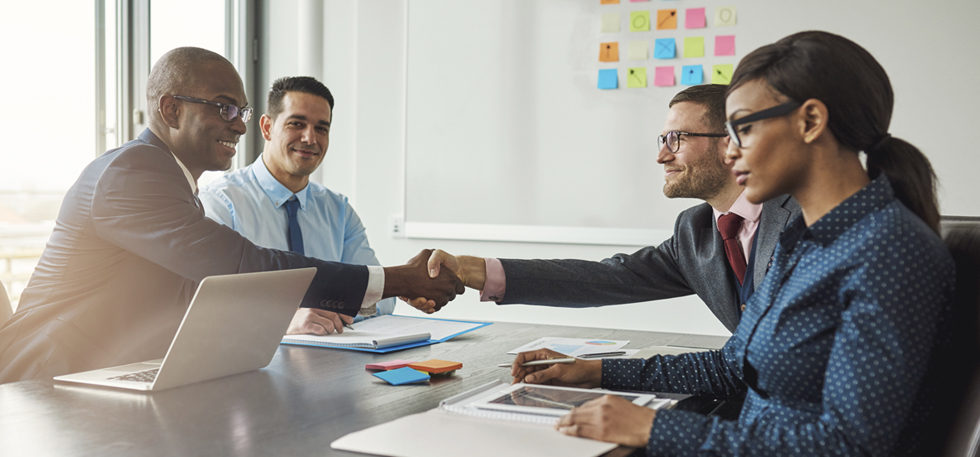 Any experienced benefits broker or third-party administrator (TPA) understands that building loyalty with employee benefit plan sponsors and their employees can increase retention. According to research by Bain Consulting, a client rated as "loyal" delivers seven times more value over its lifetime to a broker compared to an indifferent client and is over 20% more likely to renew. However, what is often uncertain to brokers and TPA's is how to increase plan sponsor loyalty in a benefits market being made ever more competitive by technology and changing compliance regulations. It is a challenge, but far from impossible if approached strategically. Here are five things benefits brokers and TPA's can do to start increasing employee benefit plan sponsor loyalty now.
1. Invest in your own employees
Julio Portalatin, President and CEO of Mercer, one of the top employee benefit brokerages in the United States shared that one of the keys to Mercer's success has been its investment in its employees. "There is nothing more important that we have available to us as an organization than to deliver through some very competent and well-supported people;" said Portalatin, "developing them and constantly putting them at the leading edge of intellectual capital so that they can provide real advantage and differentiation to our clients."
In that quote, Portalatin touched on some effective ways to put your own people first. Brokerages should develop employees through training; provide them the support they need to be successful, whether it's technology or support staff members; and make products available to them to offer employers that will give them a competitive advantage.
2. Be a trusted adviser
With the adoption of new regulations, employee benefit plan sponsors are relying more than ever on their brokers and TPA's to provide guidance on staying compliant. In fact, a survey of plan sponsors conducted by Paylocity showed that 92% rated it as extremely important to them that their employee benefits brokers were able to provide timely and accurate answers to their compliance-related questions. Additionally, with the low employment rate making retaining top talent challenging and millennials asking for more non-traditional benefits such as student loan repayment assistance and identity protection, 72% of plan sponsors agreed consultation on HR strategies to help attract and retain employees was of top significance to them.
3. Learn about employee benefit plan sponsors' biggest concerns
When TPA's are deciding which benefits to add to their offerings and brokers are considering which to recommend to employee benefit plan sponsors, it's critical they start by learning about their clients' current goals – not just focusing on the benefits that have the highest profit margins. Staying current on industry trends is a great starting place, especially for TPA's. However, one of the best ways for brokers to build loyalty with plan sponsors is to customize their recommended offerings based on the feedback they're hearing from their sponsors.
For a majority of employers, increasing benefits focused on financial and overall wellness is a top goal. Fifty-four percent said they either had a focus on educating employees on the link between benefits and financial wellness or had a continual focus on identifying new benefits that can help improve employee financial wellness combined with appropriate education. One such benefit that is appealing to a huge number of employers is identity theft protection. Willis Towers Watson 2016 Voluntary Benefits Survey found that while identity protection was offered by 35% of employers in 2015, could double to nearly 70% by 2018.
4. Make benefits administration easy
As evidenced by the above statistics, employee benefit plan sponsors view it as an employee benefits broker's and TPA's role to consult them on benefits strategies and reduce time spent on administration. Technology paired with customized consultation can be a powerful way to do that. This is why over 40% of employers plan to increase their spending on benefits administration technology. More and more, benefits marketplaces are being demanded by plan sponsors and brokers alike, driving TPA's to add their direct products to leading ones. However, for benefits marketplaces to successfully provide value to sponsors, they need to be accompanied with the support of a TPA that brokers can trust to give their clients the same level of care and customized attention they provide their clients themselves.
5. Offer products and services from providers that care about your clients as much as you do
Just as it's critical for employee benefits brokers and TPA's to provide a consistently high quality of care to employee benefit plan sponsors and employees, it is equally as important for the products they offer to provide superior customer service to employees. Whether a broker or TPA is recommending a life insurance company, a 401K provider or an identity protection service – you should do your due diligence to ensure the company is putting people first, just like you do. Check how long the company has been in business, how many individuals they serve compared to the industry average, and if any regulatory fines or sanctions have been issued against them. Your services are a reflection on your company, so make sure to select ones you can trust as much as your clients trust you.
To learn more about growing and retaining clients in the competitive employee benefits space sign up for email updates.