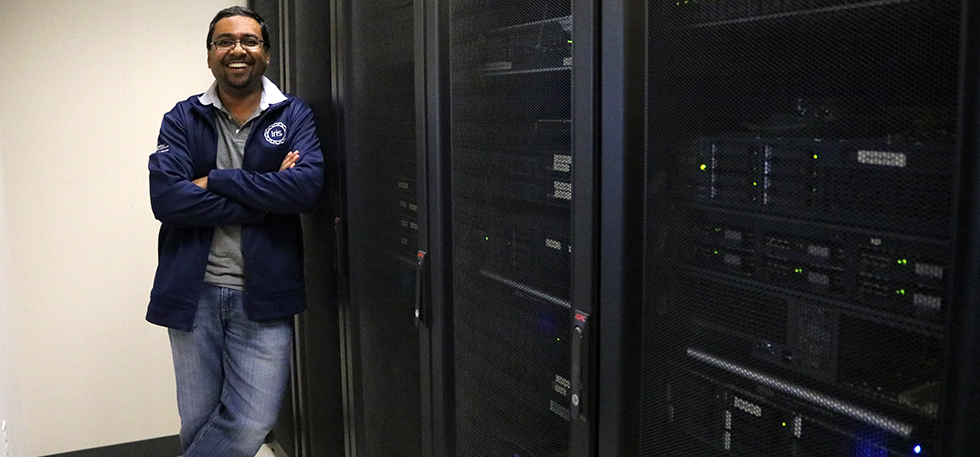 The University of Texas at Austin established the Center for Identity ("the Center") to uniquely serve as a hub for excellence in identity management, privacy, and security. Today, it meets a wide range of needs for research, best practices, applications, and education while offering leadership, vision, and solutions for our country's pressing identity theft and fraud issues. As the only facility that serves this specific purpose, the Center's research and education programs are delivering new and innovative advances to anticipate and mitigate current and future identity management threats.
As a leader in the identity protection industry, Generali Global Assistance (GGA) is proud to partner with the Center, providing valued input to help shape and prioritize their research and educational pursuits in order to understand today's challenges and deliver tomorrow's solutions. Paige Schaffer, President and COO of GGA's Identity and Digital Protection Services Global Unit, also serves on the Center's board of advisors.
First of its Kind: Identity Management and Security Program
In the spring of 2016, the Center began offering a first-of-its-kind Master of Science in Identity Management and Security (MSIMS) program, a two-year degree program designed for working professionals to prepare them for mid- and executive-level leadership positions in government, law enforcement, and the private sector. The MSIMS program allows these students to fill a growing demand to guarantee trusted transactions, combat identity theft and fraud, and protect privacy – and perhaps a good gateway into a career in cybersecurity.
October is National Cyber Security Awareness Month (NCSAM), the perfect time for organizations to take a hard look at their data security procedures and how they're educating their own employees about cybersecurity. This past summer, GGA was invited to deliver a special guest lecture to the Identity Information Management and Repositories class. Delighted at the opportunity, GGA was proud to have VP, IT Operations & Infrastructure for GGA, Shafraz Branudeen, deliver the lecture and share his insights with the group of professionals. With a focus on user awareness as the first step in combatting cyberattacks, Shafraz's lecture was a great starting point for any person considering a career in the IT and cyber space.
Ms. Schaffer commented, "We are always happy to support the center and, in this instance, thrilled that Shafraz could serve as guest lecturer for this valuable Master's program." We caught up with Shafraz to tell us a bit about his experience teaching a lecture to this prestigious Masters class. Here's what he had to say:
1. What was a key piece of advice you shared with the class?
"The main piece of advice – that I reiterated many times throughout the class – was that we need to educate our users. It's one of the takeaways that even our workplace can use. Users are our front line, and it's our job to educate them. An example I used was that an organization can invest millions in securing their information systems, but at the end of the day, if employees print sensitive documents and leave it on a shared printer, the investment is useless. Technology is critical, but people play a bigger role."
2. Why was this important to you, and also for us as a company?
"Often in IT, we focus on the next big thing and not the basics. We need to go back to the basics, educate the user, patch servers and workstations, and make sure there are tools and systems to protect your workstations and the network. Back to basics. Additionally, it was really refreshing to get this opportunity to share our knowledge in this area."
3. Why do you think we (GGA) are so well positioned to teach a class like this?
"We're well positioned because we have multiple business lines: we're not just an identity protection company; we're also a travel insurance and travel assistance company. We do many different things, meaning we're handling data for different industries and abiding by different rules and regulations for each industry. We have certainly gained from this. We're touching both PHI (personal health information) and sensitive PII (personally identifiable information), so data privacy is already a crucial part of our workplace. The fact that we're also an identity protection company on top of that provides us a unique perspective."
4. What was one thing that stood out to you the most teaching this class?
"I was really impressed by the caliber of people in the class. The students that were in attendance (in person and virtually) were representing some very large and influential companies from all over the country. I also found it interesting just how broad the industries and backgrounds of these students were. It ranged the spectrum from nontechnical individuals to very specialized people with unique, technical skillsets."
5. What was the most intriguing part of your experience?
"The presentation after ours was done by the federal government. I had the opportunity to speak to the presenters during a break and found it interesting to see how they planned to balance privacy and biometric identity management during these challenging times."
Of Shafraz's lecture, Suzanne Barber, Program Director at the Center, wrote: "On behalf of the UT MS degree program in Identity Management and Security at The University of Texas at Austin, please accept my sincere appreciation for an excellent lecture…The MSIMS class and I want to thank you for sharing your time and expertise."
Shafraz was happy to host a class about something he's passionate about and hopes that maybe it lit a spark for others in attendance. To learn more about what GGA's doing in the identity protection and cybersecurity space, subscribe to our newsletter.