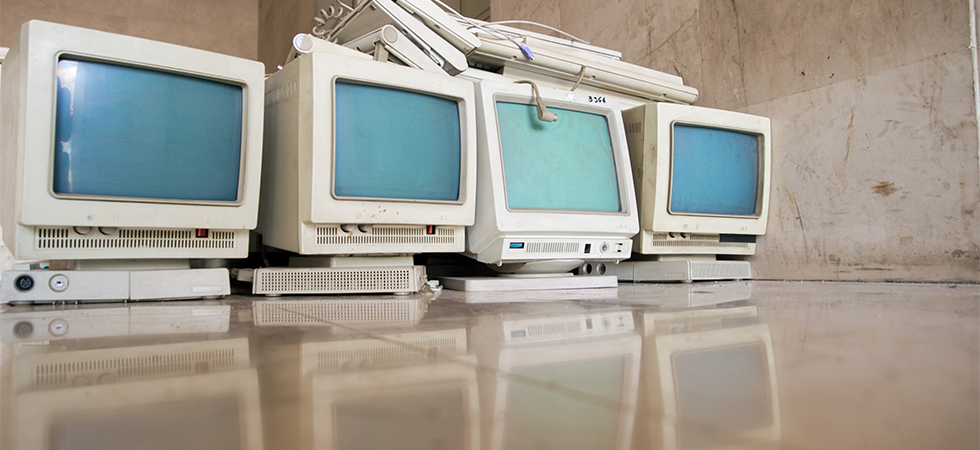 Estimated Reading Time: 4 Minutes
The era of internet-enabled everything has drastically changed the way organizations do business, some reaping large rewards and benefits, while others face a rapidly-declining customer base by not keeping up with today's digitally-transformed world. Indeed, many industries have been turned upside down –including the insurance industry.
The Internet of Things (IoT) – the vast network of internet-connected devices that send and exchange data – has largely improved the insurer-customer relationship: today's consumer demands customized solutions, and faster, better service levels. Undeniably, IoT has better aligned Property & Casualty (P&C) insurer capabilities with customer expectations – but with one caveat.
IoT and more advanced analytics are lending to more personalized insurance premiums, products, and preventatives.

The evolution of digital technologies has given insurance providers vast amounts of data that can be used to provide their customers with fairer insurance rates based on their safer (and thus less risky) behaviors. Connected home and auto devices and sensors will rapidly change how P&C insurers provide rates to individual customers – and of course provide those customers with safer homes and vehicles. Ultimately, these more granular risk profiles and more risk-averse customers will give way to higher profits for P&C insurers.

InsurTechs are pushing out carriers that are falling behind in the era of IoT.

Consumers want fast, simple, and inexpensive. Loyalty is playing a less substantial role in customers' decision making with the move to an online marketplace. Alarmingly, just 15% of customers say they are satisfied with their insurer's digital experience. If insurance companies don't make significant changes quickly, these unhappy customers will soon find another provider that has leveraged IoT to provide a top-notch technology-driven experience. Already, InsurTech firms have shown significant growth in the auto, home, and cyber insurance sectors, and it won't be long before they've permeated all insurance sectors.

Cyber threats abound for insurance companies: vast amounts of sensitive data make them prime targets.

P&C insurance companies must keep customer's payment information, name, date of birth, address, and more. The 2016 Accenture High Performance Security Report found that the typical insurance organization will face an average of 113 targeted breach attempts every year, a third of which will be successful. Unfortunately for insurers, there's not much they can do to prevent being targeted – it's simply the nature of their business – but it should be enough to put them into action.
Savvy P&C insurers are maximizing their revenue by taking full advantage of IoT, while simultaneously thwarting the new threats it has brought with it. Those not investing – or simply ignoring – this new reality are in for a rude awakening if they haven't already experienced the fallout that a data breach or other security incident may bring. Now more than ever, it's crucial for insurance companies to make cyber security a part of their company culture, including ongoing education for their employees, and the implementation of new data security technologies. Unfortunately, many insurers have fallen behind on both fronts.
Today, there are still many P&C insurance companies with outdated computer systems and software that aren't resilient enough – particularly in a climate where cyberattacks are the norm. And yet, for some reason, there's an overconfidence in the industry that's only hurting them further: 72% of insurers say they have completely embedded cyber security into their culture, and nearly 80% expressed confidence in their abilities to protect their organizations from cyberattacks. But the reality is that only 34% of insurers have proper cyber incident escalation paths. This dissonance only makes insurers more vulnerable – they're not putting the resources into a comprehensive security program if they think it already exists. In fact, only 16% of insurers say they would invest in cyber security training. With little focus being given to cyber threats, the path to infiltration only becomes easier for hackers. Insurance companies would be wise to consult an IT professional who can provide an assessment on cyber security strength and what technologies should be implemented for heightened protection.
Inadequate cybersecurity in the age of IoT can also damage customers' trust in the organization. Customers are entrusting their insurer to protect some of life's most valuable possessions. If the insurer allows that customer's personal data to get into the hands of hackers, that bond is immediately broken. The insurance industry is a crowded space, and most consumers will choose to take their business elsewhere.
P&C insurers can leverage today's age of data breaches and the need for information security by differentiating themselves in the marketplace by proactively providing identity protection services to their members. As a timely and relevant offering, identity protection is a proactive service that can be used immediately (unlike other P&C insurance products). It also demonstrates your company's commitment to your customers' financial wellbeing, which can help maintain a lasting and trusting relationship – something all insurers should strive for.
Offering comprehensive identity protection to customers helps maintain trust and demonstrates that your organization cares about your customers' data. As an insurer, you understand that your members do business with other companies that may not have such good data security and want to provide them with the best safeguards possible. And that's an insurer they'll want to stay with.
To learn more about how providing identity protection to your members can help fortify their trust in your company, act as an additional touchpoint to keep them engaged, and be an additional revenue stream for your business, request a demo.