Estimated Reading Time: 3 Minutes
When you get those pesky software update notifications, do you have a habit of clicking the "remind me later" option (multiple times)? If so, you are not alone. According to the National Cybersecurity Alliance, nearly 31% of the US/UK respondents either rarely, sometimes, or never install software updates. While the use of technology has become almost essential for everyone – whether it's in our homes, workspaces, or for educational purposes – more often than not, these technologies come with important software updates. So, this week we're advising everyone to click "install now" instead to get one step ahead of cybercriminals and #BeCyberSmart.

Unfortunately, cybercriminals are always looking for new ways to access your data through software. Therefore, updating your device as soon as the new software is available is critical. These updates can fix general software problems and include new security patches to protect you from any known cybersecurity threats and risks.
Here are some tips you should know before your next software update: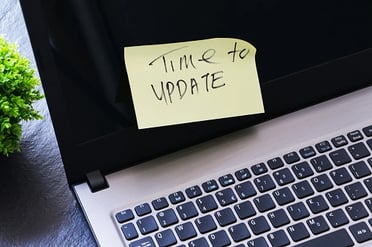 Get it from the source.
When you download a software update, double-check if you're downloading it from the company that created the software. Stay away from pirated or unlicensed versions of the software. Oftentimes, these versions contain malware.


Make it automatic.
Software from trusted companies (e.g., Apple, Android, etc.) usually provides an option to have your software update automatically. Whenever an update is available, a reminder or notification pops up so you can start the process easily. If you can't update it automatically, make a reminder for yourself to check regularly if an update is available.


Watch out for fakes.
You probably have seen pop-up windows when you visit a site or open software that ask you to download something or fill out a form immediately. These are often malicious and designed to trick you into giving up your personal information and/or taking an action that will install malware on your device.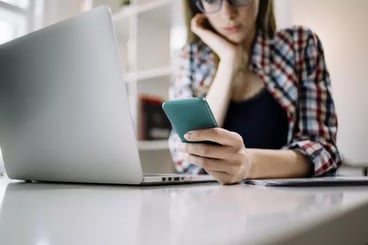 In summary, staying up to date on software improvements can reduce your risk of cybercriminals getting access to your devices and potentially your personal information. Whether you have been super diligent or missed a few updates, we want to help ensure your device is protected. In celebration of Cybersecurity Awareness Month, we are offering our Iris PC/Mac Health Check cyber protection service free for the entire month of October. Take advantage of this limited-time offer now to ensure that your PC or Mac is operating at full capacity and doesn't contain unknown security risks. Also, consider signing up for a comprehensive identity & cyber protection program in which you'll be able to have access to online data protection software, free educational resources, and 24/7/365 assistance from our certified fraud resolution specialists.
Interested in learning more tips about how you can protect yourself online? Be sure to visit our webpage, It's Easy to Protect Your Identity and Stay Safe Online, and read our other Cybersecurity Awareness Month blogs. And don't forget to follow us on Facebook, LinkedIn, and Twitter for new content for the rest of Cybersecurity Awareness Month. Let's do our part to stay safe online!