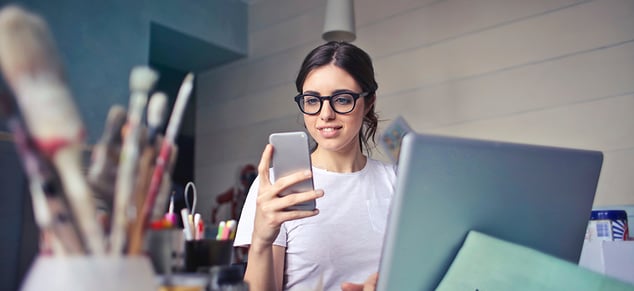 Estimated Reading Time: 3 Minutes
It's no surprise that better benefits equate to more fulfilled, better engaged, and happier employees. Such employees are more likely to stay at their jobs and perform well, and such companies not only see higher productivity but an enhanced talent pool too. This is why increasingly more organizations are turning to voluntary benefits to beef up their benefits offerings. These nonstandard perks lend to a more tailored benefits package that better fulfills the many needs present in the workforce.
Importantly, these types of benefits are designed to offer simplicity, convenience, and value to various aspects of employees' lives. What's more, some of today's non-traditional voluntary benefits are pre-tax deductible – a win for both your organization and your employees. Pre-tax benefits help both employees and employers save money because the deductions are made before income and payroll taxes, reducing the tax liability for both you and your employees.
Here are three pre-tax benefits employers are using to gain a competitive edge in the uphill battle to attract and retain top talent – and they're ones that may not have even been on your radar.
Legal Insurance

Almost all people face a situation (or many) in life that they'd benefit from legal advice in. Legal insurance plans help connect employees with local attorneys when legal issues arise, often at a low monthly payroll deduction. With 75% of employees experiencing a legal life event every year, a legal insurance plan will be a welcome addition to your overall benefits package, saving employees time and money, while bolstering their overall wellbeing.

Pet Insurance

Pet insurance is one of those topics almost all pet owners have mulled over at some point. Is it worth it, and will I ever need it? Offering pet insurance as a pre-tax benefit will make that decision a tad easier for your employees. Pet insurance protects employees from having to pay high veterinarian costs in the event their pet falls sick or is injured, and even covers other expenses like prescriptions and other treatments like physical therapy. Ultimately, this benefit will provide your employees peace of mind in knowing their furry friend is covered should the unthinkable happen.

Identity Theft Protection

There's no doubt that every single one of your employees has had some piece of their personal information exposed at some point. Whether the result of a mega data breach, a hacked personal computer, a stolen wallet, or a dumpster-diving thief, the vectors for identity theft are many. Organizations are finally catching on that identity fraud can not only be costly and time-consuming for their employees but also immensely stressful. Dealing with an identity theft case can easily impede on work productivity, making identity theft protection benefits a no-brainer for employers.
But beware: not all identity theft protection plans are created equal, with some offering lesser degrees of protection than others. In fact, you may even wonder why you should offer identity theft protection as a benefit when employees likely already have access to free credit and/or identity monitoring services. While these complimentary standalone components are valuable, they have unfortunately led to a false sense of security for many consumers. Employers who assume that these types of services are adequate will soon see that the devastating consequences of fraud are still hitting their employees. Without a comprehensive identity protection plan that includes 24/7 resolution services, like Iris', your employees are still left with the heavy burden of resolving any fraud on their own.
The good news is that protecting your people will also mean you're helping to cultivate a culture of cyber safety within your organization – a must in today's risky climate of relentless cyber threats. Request a demo today and find out how to offer Iris Powered by Generali's identity and cyber protection services as a pre-tax voluntary benefit.