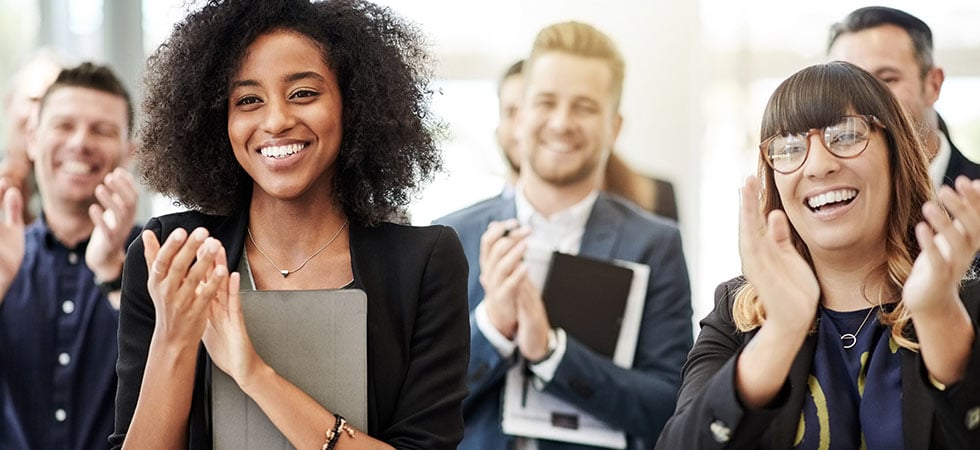 Estimated Reading Time: 3 Minutes
In today's competitive marketplace, it is becoming increasingly difficult for employers to find and retain quality employees. Some employers are looking to hire prospective and keep current employees by expanding their benefit offerings to include more out-of-the-box perks. Many employees – especially ones considered to be top talent or those possessing a skill in high demand – now expect to receive traditional benefits like paid vacation, medical insurance, and 401K. As such, employers that are looking to stand out from the competition are also offering non-traditional benefits that may just help tip the scales in their favor when employment decisions are being made.
Benefits that offer work-life balance and have a focus on wellness are making it on employers' checklist as some of the top perks to offer.
Paid Family Leave
Providing time off for new parents and caregivers is on the rise as being very important to employees. Employers offering paid parental leave increased between 2016 and 2018, according to the Society for Human Resource Management's (SHRM) annual benefits survey, released in June 2019. The following leaves increased over two years, maternity 9%, paternity 8%, adoption 8%, foster child 8% and surrogacy 6%.
Identity Theft Protection
28% of employees see identity theft protection as a coveted perk, according to Employee Benefit News. In today's increasing digitalized world, the need to have identity protection is a must. In 2017, nearly 30% of consumers reported they were worried about becoming victims of identity theft, and in 2018, 5.66% of consumers were impacted by identity fraud. More employers are offering identity protection in their benefit packages because of the value it brings to their employees and their company.
Student Loan Repayment Assistance
Student loan debt is on the rise and employees are seeking employers that provide student debt repayment benefits. According to Unum, more than a third of employees said this was a must-have benefit, with the percentage increasing to 55% for Millennials. Employers are listening, as student loan repayment assistance has doubled from 4% in 2018 to 8% in 2019, according to SHRM.
Financial Planning Resources
Providing help with personal finances is a benefit that is on the rise for employees. This benefit includes training or resources on debt reduction, asset management, and saving. SHRM Employee Benefits 2019 stated that 36% of organizations offer non-retirement financial advice and 18% offer credit counseling services.
Remote and Flexible Work Options
The ability to work from home or work flexible hours continues to be a very popular benefit employers are offering their employees. According to SHRM, in 2019, over one-quarter of organizations are offering full-time telecommuting, over 40% part-time telecommuting, and a large majority are offering ad-hoc telecommuting (69%). In 2019, 57% of organizations were offering flextime during core business hours as a perk to their employees.
Onsite Healthy Snacks
Having healthy snack options provided at the workplace is valued when making an employment decision. According to SHRM's 2019 Employee Benefit Survey, company-paid snacks at work have risen 9%. Providing free food is beneficial in making employees feel valued and encourages employees to socialize and collaborate.
Employers are viewing these unconventional perks as important additions to their benefit offerings, as the number of organizations providing them increased this past year. Identity protection is one of the top perks on the checklist that you need to include in your company's benefits. With 14.4 million consumers experiencing identity fraud in 2018, employers should help ensure their employees are protected.
At Iris Powered by Generali, we don't compromise when it comes to protecting your employees' identities – and you shouldn't either. With increasingly more employees demanding this valuable and timely benefit, identity protection will soon be a non-negotiable. But this is good news for your organization: protecting your people will also mean you're staffing your organization with better educated employees who are less likely to fall for phishing scams your organization may face. Request a demo today and find out how to offer Iris' identity and cyber protection services as an employer-paid or voluntary benefit.