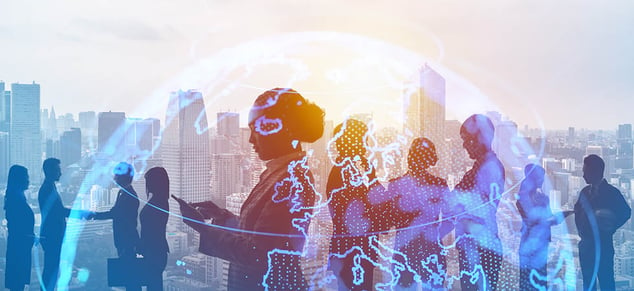 Estimated Reading Time: 6 Minutes
Whether you're an HR professional at a small business or a large enterprise, your employees rely on you for protection and guidance for their health, safety, and professional development. You more than anyone understand the important role you play in providing not only a safe working environment for your workforce, but also well-rounded and meaningful employee benefits that employees will actually value. We recognize how challenging it is to 1) determine new benefit offerings, 2) calculate the ROI of the potential new benefit offering, 3) select the right vendor to provide the product/service, and 4) engage employees on the new benefit offering – all of which becomes more difficult when you have multiple offices in various locations and even countries.
That's why we reached out to our Senior Benefits Specialist, Amanda Roberts, to walk us through "standardizing employee benefits across multiple locations/countries." We thought Amanda would be the best person to help us answer our questions as she's responsible for managing employee benefits for our Generali Global Assistance (GGA) workforce.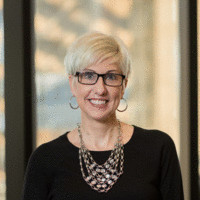 What are some key areas and/or issues HR departments should take into consideration when determining voluntary employee benefits for a global workforce?
Amanda: When determining what voluntary benefits to offer, HR departments should consider conducting employee interviews, company-wide surveys, or questionnaires to see what additional benefits employees desire. Additionally, it's always a good idea to research what other companies are providing so that your organization can stand out against the competition.
Budget/costs should also be considered – will the employer be contributing a portion of the costs or will employees pay in full? Either way, the costs need to be affordable.
HR objectives is another area that should be considered – are you trying to attract and retain top talent? Do you want to have a robust benefits package?
Value – HR teams really need to consider if the voluntary benefits will provide a valuable benefit to their employees. Offering a bunch of additional options that are not very useful will not go over well with your employees and may affect company morale.
Side note: As a global workforce, all of the considerations above also need to factor in the locations of the offices/companies, employee demographics, the industry(ies), etc.
What are some key areas/issues HR departments might not consider when determining voluntary employee benefits for a global workforce?
Amanda: It would be against everything I believe in, but some HR departments might not consider the needs of the employees and what may be important to their employees when looking at voluntary benefits.
Another area that HR departments may not consider is the simple benefits that can be offered that don't really have anything to do with money – flexible work schedules, remote working options, recognition, career development, and open & honest communication.
What are a few key considerations HR departments keep in mind during the vendor selection process (e.g. working relationship with vendor, pricing, customer service, etc.)?
Amanda: When selecting any vendor, customer service is always high on the list. How responsive are they, are they knowledgeable, do they understand your employee base, are they willing to go above and beyond if something goes wrong, are they familiar with the trends and can they keep up?
There are also technology considerations to keep in mind – does the vendor have the ability to provide information on smart phones and tablets? Can they automate the workflow process for the administrators? Are they protecting sensitive data received?
Of course, the actual services they provide and the fees they charge are also important and should not be overlooked.
Once a voluntary benefit has been determined, how do HR departments inform employees of the new benefit offering?
Amanda: New benefit offerings can be communicated during the open enrollment period by email communications, flyers/posters, in-person meetings, a town hall scenario, and during a benefits fair (if one is held annually). I believe that the vendor providing the benefit should also be engaged and do on-site visits to answer employee questions, provide materials, hold one-on-one discussions, etc. These things can also take place throughout the year, not just during open enrollment.
Providing detailed information in the benefits booklet so employees can refer to it later or refresh what they learned in any of the above communication avenues is also a good practice.
Education of any benefit is crucial – it is important that employees understand the offering so they can make an informed decision whether to enroll in that benefit for themselves and their families.
As we all are aware, most people are hesitant to embrace change, whether that's a change in management or employee benefits. With this in mind, how do you engage employees on the changes to their benefit offerings?
Amanda: Focus on what employees are getting and not what is being taken away! Also, educate them on the value of the benefits and how to use them effectively. Communicate early on and include the employees in the change by soliciting feedback.
Are there any closing thoughts or key takeaways on this topic that you'd like to share?
Amanda: Voluntary benefit offerings can really enhance or round out the core benefits. Each employee has different needs depending on their life situation and having valuable choices that they can tailor is a great way to attract & retain top talent, stand out against your competition, and even improve employee morale.
Round Out Your Core Benefit Offerings with Iris Identity Protection
Identity protection is an increasingly popular benefit with 28% of employees seeing identity theft protection as a coveted perk, according to Employee Benefit News. What's more, with Iris Identity Protection, your company can maximize the value this offering adds to your overall benefits package and the ROI gained by providing such a service to your employees as companies can save thousands year-over-year by simply offering the service to their employees. In today's increasing digitized world, the need to have identity protection is a must. In 2019, 13 million people were victims of identity fraud in the U.S. With identity fraud being one of the fastest growing crimes in America, more employers are offering identity protection in their benefit packages because of the value – and protection – it brings to their employees and their company.
For over 50 years, GGA has been in the business of helping people. From travel assistance to identity theft protection, GGA has been a proven partner in reducing distress, providing peace of mind, and above all, putting people first in times of need. That philosophy includes not only our partners and their customers, but our very own employees as well, and is what drives our award-winning resolution center to provide white-glove prevention and resolution services, and our marketing and account management teams to provide high-quality and effective business growth support.
Interested in learning more? Calculate your return on investment in providing your employees comprehensive identity protection today!