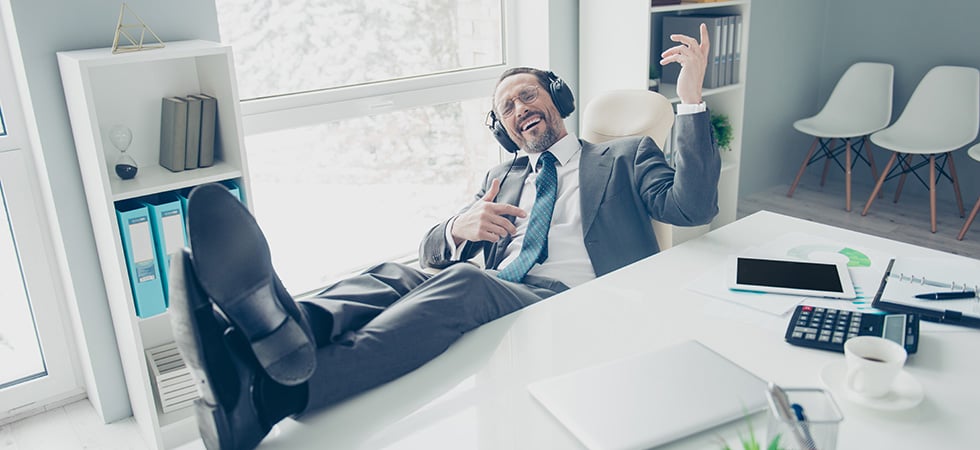 Estimated Reading Time: 5 Minutes
During challenging times such as the COVID-19 pandemic, customer retention is not only fundamental to the success of any insurance company, it also cuts down on costs. Acquiring a new customer is 5x more expensive than it is to retain an existing customer. Moreover, you have a 60-70% success rate of selling to a customer you already have versus a 5-20% success rate of selling to a new customer. As a result, introducing new products & services to your product portfolio that illustrate that you care about consumers' well-being will help you stay ahead of the competition and increase your brand's reputation in the marketplace.
While there are many factors that can stimulate retention, one of the best ways to increase customer loyalty is to provide your policy holders with value-added products & services that brand your company as a trusted and caring advisor. Providing products & services that help improve your customers' lives naturally improves their overall experience with your company and positions you as their go-to for all of life's changes and challenges. Additionally, as their insurance provider, you have already won their trust to protect the things they value most. A logical next step would be to provide additional services that not only continue to build their trust but also add to your bottom line.
That's why, for over 50 years, Generali Global Assistance (GGA) has been continuously researching the challenges and concerns facing businesses and consumers alike and developing the technology and services to address them. GGA's suite of care services are not only designed to help companies stand out in the marketplace and aid in increased retention, they also provide their customers real relief during times of distress. Don't just take our word for it. With simply offering our identity protection program to their policyholders, one of our partners achieved a 2% increase in their retention rate compared to previous years!
A Suite of Services That Will Enhance Your Insurance Offering
GGA's suite of care services are a tangible demonstration to your customers that you care about them and their families no matter what life throws their way.
The Best Defense Against Identity Theft: Identity Protection
GGA's 360° award-winning identity protection provides your customers with ultimate peace of mind so they can focus on what really matters in life. Our U.S.-based, certified identity theft Resolution Specialists and online resources are available 24/7/365 to educate your customers about how identity theft and cybercrimes occur as well as provide resolution services if an identity theft incident should occur. With identity theft victims reportedly losing more than $1.9 billion to fraud last year (an increase of $293 million from 2018), consumers are increasingly shouldering a heavier financial burden each year and suffering more complicated fraud types. With 55% of consumers reporting they are likely to purchase an identity protection service, your customers are likely already searching for identity protection and are looking to purchase it from you.
A Solution for the Vulnerable: ScamAssist®
Cons and scams are nothing new, but they remain effective – Americans lost a total of $667 million to scams in 2019, with $700 lost per victim on average. As consumers have shifted to more convenient ways of managing their personal finances such as email, websites, and smartphones, scammers have followed with techniques that are increasingly sophisticated and more difficult to discern. GGA's U.S.-based ScamAssist® Specialists act as trusted advisors by helping your customers identify which solicitations are deceptive in today's fraud-filled world and advise on how to proceed. Within 24 hours, our specialists will:
Scrutinize messages customers have received for signs of fraud;

Research any organization a solicitation claims to be from;
Compare offers to known scams and phishing schemes; and
Provide a written assessment of the believed level of legitimacy.
A Portal Platform that Facilitates Human Care: Homecare Services
Increasingly more adults are faced with the difficult decision of moving their aging loved ones to assisted living facilities or keeping them at home where they often prefer to be. For those who choose the latter, 66% struggle to provide care and have had to make some type of adjustment to their work life – some giving up work entirely. Our Homecare Portal is an immediate benefit that your customers can take advantage of to ensure their loved ones receive proper home care, eliminating stress and helping to live happier, longer lives.
A Service with Survivors in Mind: Beneficiary Companion
At a time of loss, the last thing survivors want to do is make phone calls and handle paperwork. With GGA's Beneficiary Companion, they don't have to. We'll take care of the administrative details involved in closing one's life legacy – including their social media accounts – relieving the stress of paperwork and allowing beneficiaries to focus on the healing process. The unique and personal service provided by Beneficiary Companion sends a powerful message to your customers about how you care for them and their families. Reinforce your image as a caring, trusted business with Beneficiary Companion.
A Premier Travel Support Program: Travel Assistance
Traveling to foreign countries can be exciting, but when the unexpected happens, the entire experience can quickly go south. Your customers want to depend on you for scary situations such as these, but very often, no such support exists. With over 35 24/7 multilingual assistance centers, GGA provides assistance for all travel and medical needs your customers may have when traveling. With the largest operational footprint in the assistance industry, supported by a network of agile, on-the-ground medical and logistical assets, our travel assistance services handle it all – from trip interruption assistance to emergency medical evacuations, GGA has the depth of knowledge and resources to handle any crisis.
A Partner for All of Life's Challenges
Partnering with GGA to provide these products & services is not only a cost-efficient way to provide best-in-class offerings to your customers, it can also greatly enhance your customer retention and brand reputation. Whether packaged together or offered separately, GGA is proud to manage these programs on behalf of your business and customers.
To learn more about how our care services can help you shine like a rock star by bolstering customer retention and boosting your bottom line, request a demo today.