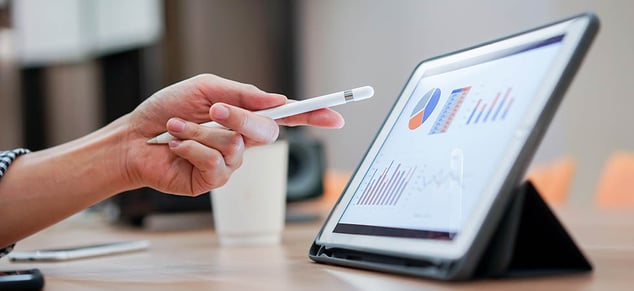 Estimated Reading Time: 5 Minutes
The recent COVID-19 pandemic has introduced quite a number of changes – and challenges – for consumers and businesses alike. The rise in new scams, the move to a fully remote workforce, and the current economic crisis hitting the U.S. have all contributed to recent negative feelings. However, this season also brought along a good reminder for all of us to focus on what's most important (i.e. good health, safety, family/friends, etc.), as well as an opportunity for businesses to provide more positivity to their communities – starting with the products and services they offer.
Just like we all spring clean our homes, businesses should take this time to go through their entire product portfolio and sort through the "junk" to make room for products/services that "spark value" to their current and prospective customer base. To help you tackle this seemingly daunting task, and in the spirit of Marie Kondo, we've created a list of steps your company can take to spring clean its product portfolio.
Step 1: "Make a Pile" of All Your Products/Services
When you begin this process of spring cleaning your company's product portfolio, start by "making a pile" of all your business offerings. This may feel overwhelming, depending on how long your company has been in business and how extensive the list is, but it's more effective and efficient to look at the entire portfolio at once than to do it piecemeal. Next, "make smaller piles," categorizing each product/service by their intended or target audience to better see all the offerings your company provides to those segments.
Step 2: Visualize the End Goal
In this step, it's critical to refer back to your company's vision/mission statement and notice what it says regarding your company's future in the market. Is your company's goal to have the most brand recognition compared to all other competitors? Is the goal to be the leading insurance provider or go-to financial institution in the U.S.? Whatever the goal is, make sure the products & services your company offers reflect that goal, help move your business closer to reaching it, and are something consumers want to buy from your company.
Step 3: Determine if the Product/Service Sparks Value to Your Customer Segment(s)
Begin this step by asking, "Does this product/service bring value to a particular segment?" That is, does this particular offering address the pain points and meet the value demands of a specific target audience? During this step, use the feedback and testimonials your business has received from its customers. Has the feedback been mostly positive? Are customers mentioning particular features that have caused them angst or joy? Does the service address the customer's intended pain points?
Don't forget to ask yourself and key staff these types of questions, as it's just as important that whatever your company offers its audiences, it provides just as much value to your business. During this step, ask, "Does this service require significant ongoing and costly maintenance?" That is, does it require more staff than anticipated just to manage and market the service? Meeting consumer demand is critical, but not at the expense of your business incurring more cost than profit.
Step 4: Determine if the Product/Service Supports Your Business Strategy
You've already outlined your company's end goal in Step 2. So, in this step, it's all about how the products/services your business offers help your business achieve that goal. Compare each product/service to your company's strategic focus. If the offering no longer fits or meets the business goal, consider whether or not it can still meet its revenue generating objectives by offering it at a lower cost. Will it create more demand if it's offered during certain times of the year instead of year-round?
If the answer is "no" to the questions in step 3 or 4, it might be time to consider removing the offering from your company's product portfolio. After you've removed those low-value offerings, your company might find gaps in its product portfolio and might be looking to provide a product/service that meets the needs and "sparks value" to most (if not all) consumers. But what can help fill that gap while also meeting your business goals and strategic focus? Meet Iris Identity Protection, powered by Generali Global Assistance (GGA).
Provide a Positive Impact Your Customers Need Now More Than Ever
As your customer's trusted advisor, help them prepare for some of life's unexpected moments by providing services that will assist them in their time of need. With over $4.3 billion spent on identity protection annually, savvy businesses like yours recognize that the growing threat of data breaches brings new consumer demand for protection and are addressing consumer concern by offering comprehensive identity protection to their customers and members.
You may be thinking: "well, my prospective customers likely already have access to free credit and/or identity monitoring services." While these complimentary standalone components are important, they have, unfortunately, led to a false sense of security for many consumers and don't really "spark value" since those free offerings are typically temporary and don't offer consumers full identity theft protection.
GGA's comprehensive identity protection product, Iris, is not only offered at one of the most competitive prices, our flexible bundles also allow you to offer the key features that meet your customers' needs. Additionally, Iris includes advanced monitoring technology and award-winning customer and resolution services to help minimize the risk of identity theft and quickly resolve any issues that arise – which is especially helpful during this time of increased threats of COVID-19-related scams. What's more, consumers already look to you as a trusted advisor, with over 50% of consumers sharing that they will look to their financial institution to purchase identity protection, and over 40% sharing they will look to their insurance providers.
Provide positive points of engagement with your customers by offering and providing a service they find valuable, but also one that helps your business achieve its business growth and retention goals. To learn more about how Iris, GGA's people-first identity protection service, can help you achieve your business goals, request a demo today.