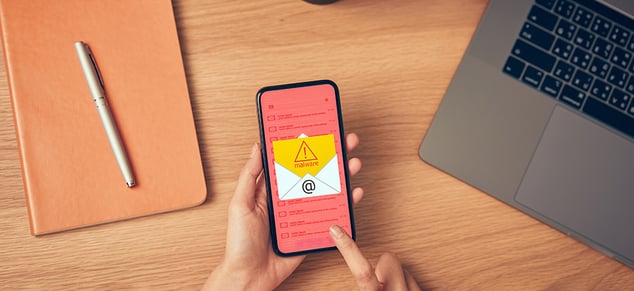 Estimated Reading Time: 5 Minutes
You get a scam! You get a scam! You get a scam!
Unfortunately, fraudsters are handing out scams at a much higher rate than Oprah was giving out free cars and vacations. And since the pandemic, fraudsters have only upped their efforts in stealing honest, hard-working people's money and personally identifiable information (PII). In fact, scammers stole an average of $1,100 from 34 million Americans in 2020, totaling $43 billion in losses. Needless to say, that's a lot of money.
But how were thieves able to commit these crimes?
Unfortunately, fraudsters decided rather than primarily targeting businesses' payment systems, they'd steal directly from the primary source – consumers. This method was particularly successful for thieves as consumers largely shifted the way they shopped and behaved online as the pandemic forced all of us to remain at home. Plus, the reality is that most people aren't aware of what many scam tactics look like – even the most common ones. And, if someone does become a scam victim, many are especially not eager to share their innocent mistake with their friends and family out of fear of being shamed.
The good news is we're all friends here, and we can almost guarantee that there are more people around you who've fallen victim to scams than not. And since we all know someone (or were the someone) who's been victimized, we should feel more empowered to speak up and help prevent others from falling for the same traps.
Whether by email, text, phone, or online, fraudsters have many ways of targeting individuals, making it more difficult to discern a real solicitation from a fraud – oftentimes, slipping past the expert and trained eye. Would you be able to spot a scam? Take our quiz to test your knowledge!

How Can You Protect Yourself from Scams?
While scammers are hard at work attempting to steal your sensitive PII and finances, you can be proactive in protecting yourself from scams and other methods of identity theft/fraud by knowing the risks and staying diligent. And while knowing common scam tactics is helpful, we recommend using a comprehensive identity & cyber protection program with scam research assistance and online digital protection to help mitigate your risk and provide you peace of mind that your identity is protected 24/7/365.
Contact us today to learn if your trusted financial institution, employer, insurance carrier, or cybersecurity provider offers Iris Identity & Cyber Protection.
Looking for even more #BeCyberSmart tips & tricks? Follow us on Twitter, LinkedIn, and Facebook, and check out The ABC's of Cyber Scams to read our other 2021 CSAM blog posts!