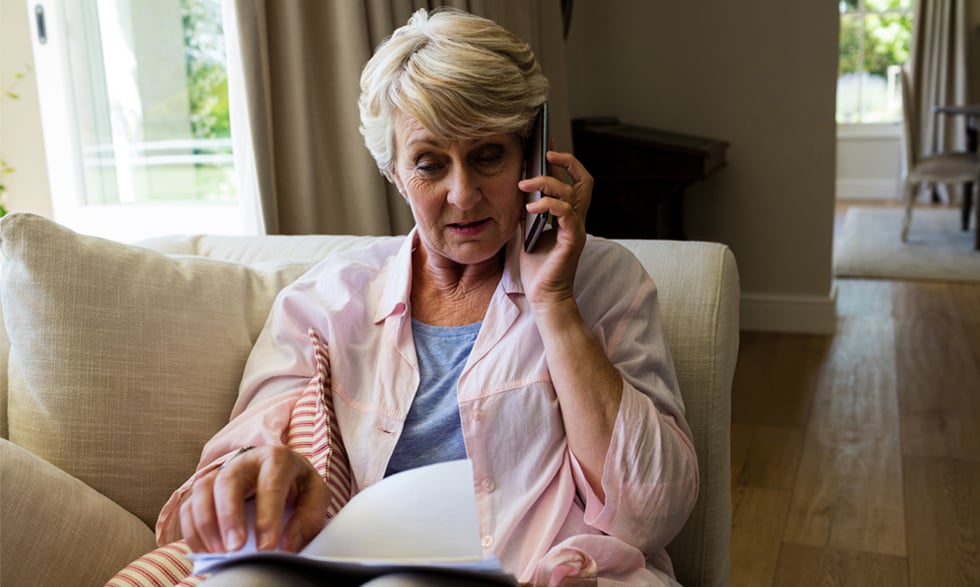 Credit card scams and other cons are nothing new but they remain effective – Americans lost an average of $500 to imposter scams in 2017 and over $300 million in total. As consumers have shifted to more convenient ways of managing their personal finances such as email, websites, and smartphone, scammers have followed with techniques that are increasingly sophisticated and more difficult to discern.
According to the FTC's Consumer Sentinel Network, one in five people targeted by an imposter scam in 2017 suffered a monetary loss. And this crime does not discriminate – both seniors and millennials are at elevated risks of losing money to a scam. Financial losses aside – depending on the scam, it can take months or years to resolve damage to personal records and credit reports. The impact of these scams extends well beyond even those personally affected by them and has driven consumer concern about cybercrime and identity theft nationwide. In a recent survey, 24% of consumers shared they are worried about becoming a victim of cybercrime and 31% said they were worried about falling victim to identity theft. To put those percentages in perspective, the number of concerned consumers are on par with or more than the number worried about being seriously ill or being in a car accident!
At Generali Global Assistance (GGA) we pride ourselves on being a people-first organization. To us, being people-first means keeping the people behind the data at the heart of our work. We do that by continually researching the challenges potential customers and partners are actually facing and concerned about, and developing technology and services to address those needs. This approach is what drove us to develop our newest service to address the rising risk and concern about scams – ScamAssist®.
ScamAssist: A Solution to Help Protect Against Fraudsters
Most Americans take common-sense steps to protect themselves from the threat of credit card scams and other fraud; however, many find that it's impossible to stay abreast of this ever-evolving problem. This is particularly true for early adopters of new goods and services, non-native English speakers, and for those who are either younger or elderly. To feel truly protected from scams, people need assistance.
That is where ScamAssist can help. ScamAssist is a consumer service that takes solicitations our customers receive, performs expert research of the solicitations, and delivers case-by-case assessments on the likelihood of it being a scam, thereby reducing the chances of a customer inadvertently providing funds or sensitive information to a con artist.
ScamAssist can be offered by organizations – like yours – as a standalone, value-added service to customers and/or employees or as a feature of a larger identity protection program.
How ScamAssist Can Help Prevent Consumers from Falling Victim to Credit Card Scams & More
Our U.S.-based ScamAssist specialists act as trusted advisors to customers by helping them identify which of the solicitations they have received are potentially fraudulent. Below is a list of accepted solicitation types, all of which can be provided to our team for evaluation via email and/or phone.
Email

Websites or Web Links/URLs

Flyers or Postal Mailings

Phone Calls or Voicemails

Text Messages
Our specialists will review and research any unfamiliar solicitation offering customers a supposed benefit or asking for payment or personal information. They will then provide customers with guidance on the probable legitimacy of the solicitation. Within 24 hours of receipt of messages, our specialists will:
Scrutinize messages customers have received for signs of fraud

Conduct research on any organizations a solicitation claims to be from

Compare offers to scams and phishing

Schemes known to trusted consumer protection organizations

Provide a written assessment of what we believe Is the level of legitimacy of the received message
To learn more about the benefits of offering ScamAssist services alone or as part of a larger identity protection program, request a demo.
Warning: no system used to detect scammers, malware or dangerous items is entirely successful or foolproof. Accordingly, members who access and use ScamAssist do so entirely at the members' own risk. GGA's ScamAssist services are provided to members on an "as is" and "as available" basis. Without limiting the foregoing, GGA and its affiliates, agents, partners and subsidiaries disclaim to the maximum extent allowed by law any warranties, express or implied, of merchantability, fitness for a particular purpose, or non-infringement in connection with ScamAssist. By asking us to evaluate a contact, offer or solicitation through the GGA ScamAssist service, you agree: 1) that ScamAssist helps to determine whether an offer or solicitation is legitimate or poses an apparent threat, but it may not necessarily detect all threats and credit card scams; 2) that GGA is not responsible or liable for the availability, accuracy or effectiveness of the techniques, products, tools or resources used by GGA in its ScamAssist service; 3) that any references or links to websites or resources that GGA may send to you in response to your case, do not imply any endorsement by GGA of the content, products, or services of such websites or resources; 4) that by using ScamAssist, you understand that GGA cannot and does not guarantee the safety of items checked using ScamAssist services; and 5) that you assume all responsibility and risk arising from using, "clicking on", responding to or otherwise engaging with any offer or solicitation that you may receive.