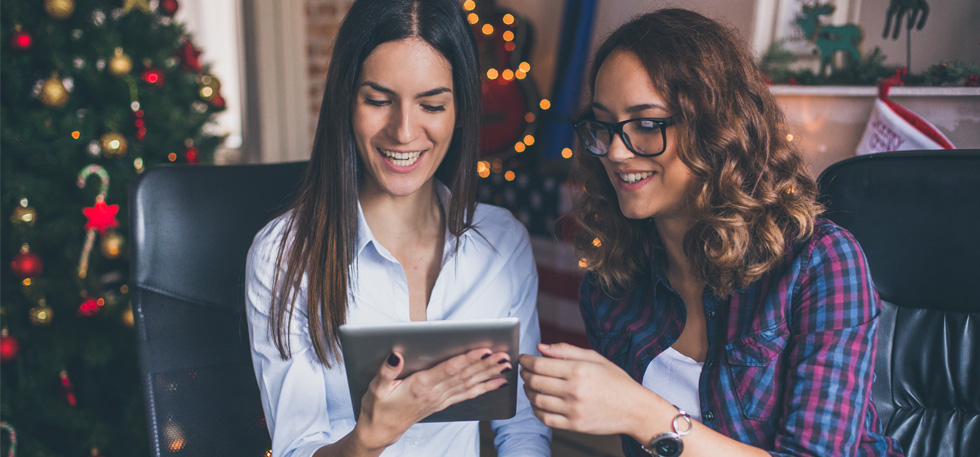 With over half of employees reporting their stress affects their workplace performance and quality of work, more and more companies are looking to offer benefits that provide employees with the peace of mind they need to stay focused and productive at work, even during the hectic holiday season.
Identity theft and fraud is on consumers' minds, as evidenced by the $3 billion spent on identity protection last year. It's no wonder with the prevalence of holiday scams in the news and 1 in 16 Americans becoming a victim of identity theft in 2016. Employees' fear of resulting fall-out should they become a victim of identity fraud is not unfounded: for the past four years, December and January have seen higher than usual victim reports of financial identity theft to the Identity Theft Resource Center victim call center.
Holiday Scams & Identity Theft After Effects
The financial impact of this fraud is staggering, totaling over $15 billion in 2015. However, the emotional and physical impact can be severe for employees who fall victim as well. Victims report the following reactions, and more:
22% miss time from work,

56% feel rage or anger,

48% report sleep disturbances, and

37% are unable to concentrate.
As these figures show, the effects of being a victim of identity theft and fraud can be devastating to employees, and when the fraud occurs during the busy holiday season, the results can be even more detrimental.
Providing the Gift of Peace of Mind
There's not a whole lot companies can do to reduce employees' holiday stress in terms of the shopping and traveling that needs to be done. They can, however, help mitigate their risk of falling victim holiday scams and resulting identity theft and fraud. Offering comprehensive identity theft protection as a voluntary employee benefit that includes credit monitoring, identity monitoring, and prevention tips, can provide employees with the peace of mind that their data and identity is protected.
Offering identity protection is a win-win because it helps employees' mental health as well as their employers' bottom line. Prolonged stress can lead to depression and physical symptoms, and the Journal of the American Medical Association reported that on-the-job productivity loss resulting from depression and pain was approximately three times greater than the absence-related productivity loss attributed to these conditions. The Journal also reported that depression sets U.S. employers back about $35 billion a year in reduced performance at work. Offering services to mitigate the risk of identity theft and fraud and the stress it can cause helps employers keep employees physically and mentally in the office.
Enhancing Loyalty and Recruiting
Offering timely and relevant non-traditional voluntary benefits and services (VBS) is also a great way to build company loyalty and retention, and attract talented new team recruits. In fact, many employers find offering VBS critical. A recent survey by Willis Towers Watson showed that 92% of U.S. employers believe VBS will be important to their employee value proposition over the next three to five years, compared to 73% in 2015. The survey also showed that identity theft protection topped the list of VBS that employees and employers are interested in.
"The growth of VBS is widespread among employers of all sizes and in all industries," said Amy Hollis, Voluntary Benefits leader of Willis Towers Watson. "The appeal is simple: These programs enrich traditional benefits by offering a high level of personalization to employees while leveraging group purchasing power. Moreover, because these programs are voluntary, they add little or no cost to employers."
Employees have enough to worry about this holiday season; consider taking holiday scams off their list by offering identity protection as a VBS.
To learn more about offering Generali Global Assistance identity protection as an employee benefit, request a demo.