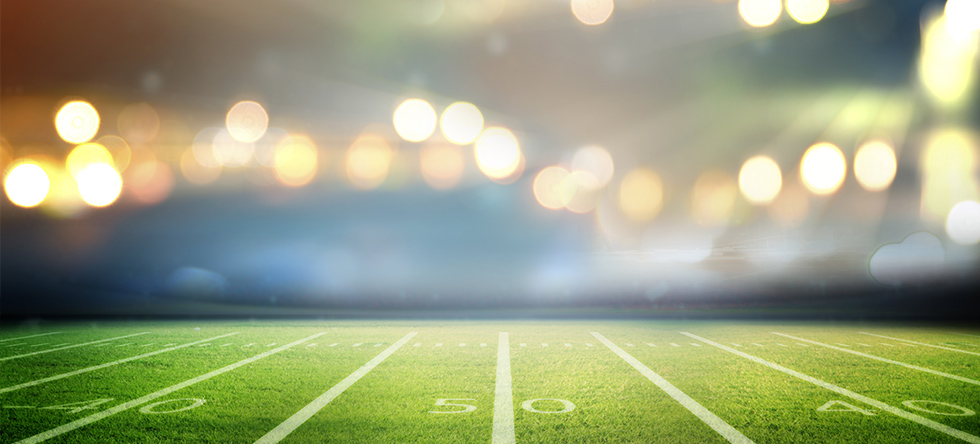 In September, many Americans start thinking about the start of football season, but for those in benefits administration, this time of year often brings something else to the top of their minds – open enrollment. While others are worried if their fantasy football team will win their league, benefits professionals are more often wondering if they selected the right benefits and if their engagement strategies will actually encourage enough utilization for the company and employees to see the positive impact those benefits are supposed to have. Well, this open enrollment season, we think benefits professionals could learn something from football to help them answer those questions – or rather a situation with one player in particular.
Moments into the first day of training camp, Lucky Whitehead, then a player on the Dallas Cowboys team, was escorted off the field only to be told there was an arrest warrant in his name for failure to appear in court for alleged shoplifting charges. Hours later, the team informed him that he was being cut from the roster. The organization publicly announced Whitehead's release later that day—washing their hands clean of a player who they thought, due to the criminal charges falsely attributed to Whitehead, would no longer represent their brand well.
---
"It was very confusing. I came off the field and found out I had an arrest warrant I didn't know about. And it was shocking."
–Lucky Whitehead, former Dallas Cowboys Wide Receiver
---
What the Dallas Cowboys franchise didn't know at the time was that Lucky Number 13 (Whitehead's jersey number) became an unlucky victim of criminal identity theft, appropriation and misidentification. The false arrest occurred nearly a month prior and didn't surface until an arrest warrant was issued.
Whitehead wasn't the only party in this situation who felt the fall-out. The Dallas Cowboys' attempt to shield their reputation from the criminal situation, before doing what many deemed an appropriate amount of research into the situation, backfired. Not only did they lose a solid player, but they faced an onslaught of bad press and social media reactions about mishandling the situation.
What is Criminal Identity Theft?
Although over 15 million Americans were victims of identity theft in 2016, what happened to Whitehead is pretty rare. Criminal identity theft happens when someone uses personally identifiable information (PII) leading to a false arrest. While criminal identity theft is not as common as credit card fraud, it can have a far greater impact as it's typically more expansive in impact and a bit more complicated to resolve. In Whitehead's case, he lost his job and a trusting relationship with his team's leadership.
High profile individuals (e.g., professional athletes or well-known executives) are attractive targets for thieves – and for good reason. Their assets are typically far greater than your average person's, and oftentimes, a lot of their personal information is readily available. However, this crime can happen to mere mortals too and wreak havoc well beyond just their bank accounts. Criminals with access to your Social Security number can use it when they have a run in with the law. For smaller crimes, like shoplifting, only a summons to court without fingerprinting will be issued in some locations – and criminals know that. So they simply tell law enforcement they're without identification, then verbally provide the stolen information they've obtained.
What Companies Can Do to Protect the People Who Represent Them
Often public opinions form before collecting facts and, worse still, brands can quickly lose faith in employees they perceive have tarnished their public image. This can fuel bigger problems overall if misinformation is taken as truth, as an employer-employee relationship is ultimately severed by distrust from both sides after damage has been done. A way forward, moving beyond any distrust, is brands taking the lead in creating a more trusting relationship.
While not all forms of identity theft are this dramatic, almost every type of identity theft robs your business and your employees of valuable time—creating a need for the employee who had their information compromised to spend time not only resolving the initial fraud but also to continuously monitor their personal information. Fifty-five percent of identity theft victims surveyed had to take time off of work to deal with the issue. However, businesses feel the effects of fraud even when victims don't need to leave the office. Victims also reported issues resulting from their identity theft that led to "presenteeism," which happens when a victim shows up for work but is being distracted by fraud-related issues. In fact, presenteeism, results in victims of identity theft taking an average of 175 hours of company time to address their identity theft cases – that's over 4 weeks of paid unproductivity!
---
Identity theft victims take an average of 175 hours of company time to address their identity theft cases.
---
What happened to Whitehead also raises some questions about companies and the people who represent them. Should employers, especially those with big brand equity, be responsible for taking a proactive role in protecting their employees' identities and in doing so, their own brand reputations?
The situation with Whitehead suggests the answer to that question is yes. Employers and employees can both benefit from working together to mitigate criminal identity theft. Although it's unknown how his PII was compromised, with the number and scale of data breaches increasing, it's quite possible that is could have been due to a breach. As the amount of breaches compromising PII continues to grow at record pace, identity theft is becoming more of a "when" situation rather than an "if" for your employees.
So what could have been done?
Most criminal arrests are updated in public court records within 24 hours, and a failure to appear in court for a related arrest can transpire in a matter of weeks. If Whitehead had been an active user of a comprehensive identity protection service, one that includes credit monitoring, he would have been alerted about the court summons appearing in public court records associated with his PII, before an arrest warrant was even issued and the situation began to spiral. Additionally, with Generali Global Assistance's identity protection, a team of certified identity fraud resolution experts could have advised and helped him to file a police report about the fraud — protecting Whitehead and the Dallas Cowboys brand of any bad press.
Would the employer have fulfilled their obligation by offering identity theft protection as an employee benefit?
Identity theft protection is a benefit growing in popularity and this incident certainly highlights why that is, especially for organizations employing high-profile individuals. However, the NFL does offer identity protection as a voluntary benefit to its employees, including players. So, while the specifics of what's included in the identity protection offered and whether Lucky was taking advantage of the service is unknown, if he was and the service included quality credit monitoring, he should have been alerted.
This brings us back to those first two questions we mentioned at the beginning of this article. This incident underscores the importance of selecting the best benefits options and actively promoting them to encourage utilization. The right partner can help a company with both.
Selecting the right benefits provider is just as important as selecting the right type of benefits to offer. A quality partner will provide solutions that are comprehensive enough to actually positively impact employees' lives and companies' success; and are easy enough to use, that employees will have to expend minimal effort to get the maximum benefits of the service. Furthermore, while no benefits engagement strategy can guarantee 100% employee utilization of benefits offered, an effective one can certainly increase it. The right partner will work hand-in-hand with you to help define your goals, as well as develop and implement an employee engagement strategy to help you reach them.
As football season is underway, Whitehead has moved on with a restored reputation as a free agent and wide receiver. For your company, we recommend considering the tips learned from his unfortunate situation when planning your benefits strategy to ensure you have a winning open enrollment season.
Subscribe to our monthly newsletter for more tips on how your company can achieve your employee retention and recruitment goals with an identity protection solution that truly puts your people first.