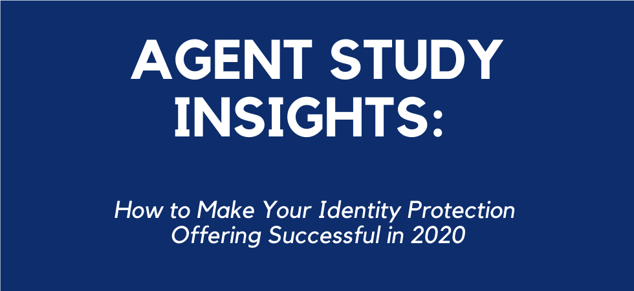 Estimated Reading Time: 1 Minute
Have you ever thought about offering identity theft protection, but wondered if it would be successful? As an insurer, you should know that 63% of consumers say they consider their insurance company a credible provider of identity and cyber protection services. This means if you're not offering it, you're unfortunately doing a disservice to your valued customers.
Once you've chosen a reputable provider, there's still one additional consideration: your agents must be able to successfully sell or package your new identity protection program with your other insurance products. We've decided to do some of the legwork for you to see what makes some insurance agencies are more successful than others. Our agent study insights can help set you up for success so that your new identity and cyber protection program can start strong from day one – and stay that way.
Boost your bottom line by sharing and implementing these insights with your agents. To learn more about marketing your identity and cyber protection program, sign up for our blog and stay up to date with the latest identity protection content.