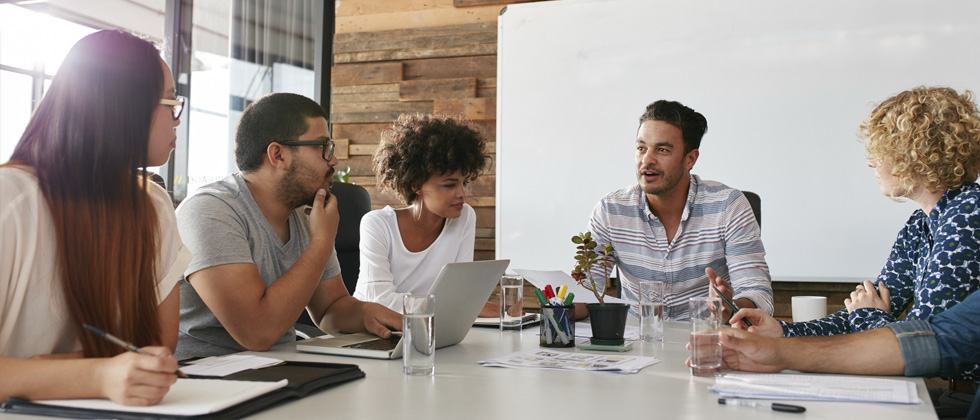 First, pat yourself on the back for choosing to offer one of the most valuable products in the marketplace. Data suggests that demand for identity protection continues to grow at around 19%, becoming a colossal $4 billion industry. Secondly, it's time to get to work on your identity protection solution marketing to capture some of that expanding market share.
A carefully planned solution marketing and sales strategy ensures that your investment pays off in the form of a reliable new revenue stream as well increased client retention and a strengthened brand.
Below are a few first steps to consider as you begin your Identity Protection Solution Marketing roll out.
Plan.
Before you hit the ground running, take the time to develop a comprehensive solution marketing and sales strategy for your identity protection program. It may sound like Business 101, but you'd be surprised by how many companies, driven by a desire to "sell, sell, sell", dive into the marketplace without this critical step. A well-designed, thorough plan will help align your marketing activities and make sure that your resources are used effectively. Start by asking a few questions:
What are the company's goals with identity protection? At the end of the year, how much revenue do we expect? How many individuals do we want to enroll?
What are the typical buying cycles for our clients or customers? Are there key enrollment periods or times throughout the year (such as tax season or the holidays) when identity protection may be top of mind?
What's the best way to engage each of our audiences? Where do they get their information and what kind of messages do they respond to?
Equipped with these answers, consider breaking your efforts into quarterly campaigns, each focused on a specific audience, with specific goals, and a handful of marketing channels. Studies have shown that potential customers require as few as three and as many as twenty-seven (!) exposures to messaging to even remember a product is available, let alone be moved to act.
Planning is power, but no one can see the future. Remember, you can always adjust your strategy as you learn more about what works for your targets.
Empower.
Whether they're a front desk agent or a road warrior sales rep, your salesforce is the frontline with your future customer. Prior to launch, arm them with all of the tools necessary for them to close a deal:
A thorough understanding of the identity protection landscape: what are the major trends and how is it affecting people's lives?
Familiarity with your identity protection platform – understanding its features and benefits.
Enticing marketing materials that further explain your identity protection program's values, prices, and clear enrollment calls-to-action.
Consider a training series – whether in person or via recorded webinar – to dig deep into your new offering. Supplement trainings with sales scripts that include finely-tuned elevator pitches that help all of this material easily roll of the tongue.
Launch.
Launch time is the best time because your new identity protection solution gets to meet the world. Consider your launch as your first solution marketing campaign. Through a blend of public relations, events, social media, and e-blasts, drive awareness of your new offer, build excitement, and ignite the revenue engine. It's also a great time to gain feedback from your audience on why identity protection is a great fit for them. This kind of detail can be used in future campaigns.
Monitor.
Check-in regularly with your team. Is your revenue on target? Have solution marketing efforts been more successful in one place than other? Consider updating your plan of attack and dive back in.
Accelerate.
Whether multi-billion dollar organization or start-up, Iris Powered by Generali provides professional solution marketing and sales support to all of our clients as part of our Accelerate program. In collaboration with your team, we build a sales and marketing action plan tailored to your revenue goals and develop marketing collateral, co-sponsor client-facing webinars, manage sales enablement trainings, create social media content, and drive public relations efforts throughout the year.
Your success is our success and the Accelerate program is just one additional way in which Iris is striving to be the best identity protection partner anywhere. Interested in offering identity and cyber protection that's designed to accelerate revenue and retention? Request a demo today.