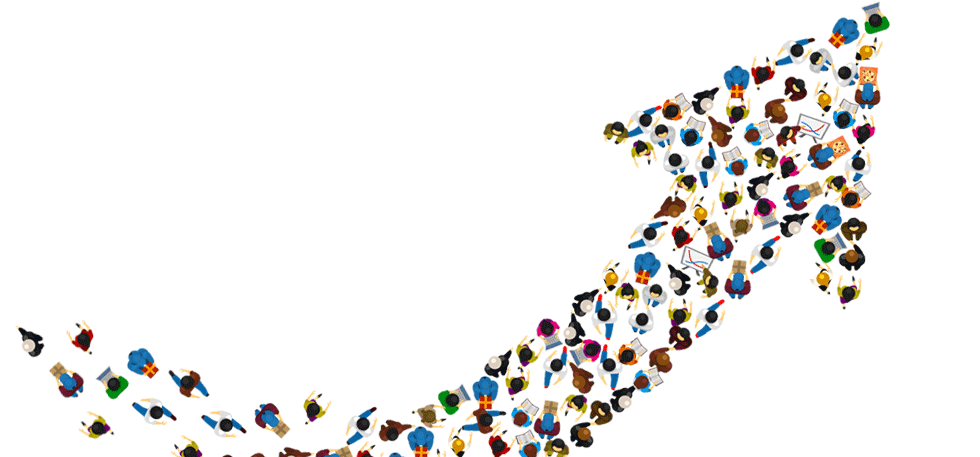 Estimated Reading Time: 4 Minutes
No matter what type of insurance policies your business sells, your customers are an integral part of your business and your bottom line. They buy services from you and sometimes serve as ambassadors for your brand. However, each customer returns different dividends, and as a result, should be treated differently.
Of the many business metrics your insurance company tracks to determine whether you have achieved your goals in a planned time frame, one of the metrics should be present value of customer lifetime value (CLV or PVCLV). Many companies use this calculation to project the worth of a customer in comparison to others. It calculates the amount of revenue your company can expect to generate from a customer, for the entire future relationship with that customer (e.g., x number of years). In other words, PVCLV is the projected revenue that a customer will generate during his/her lifespan with your company. Therefore, you need to have a thorough understanding of your customer base and the variations, and this data will help you to adjust your business strategies to maximize your profit.
Lifetime Value Calculation
Customer lifetime value equations can differ slightly from one industry to another. To calculate PVCLV for insurance industry, utilize this formula for the metrics you need to better assess your spending.
Where:
PVCLV = Present Value of Customer Lifetime Value
P = Premiums paid by customer to the insurance company (Revenues)
C = Cost of claims or reimbursements (Payments made to customers)
ABC = Cost of Acquiring that customer (Marketing, admin & all other costs)
Significance in Customer Lifetime Value
There's great amount of value in measuring PVCLV. Companies that utilize their data are able to gain a deeper understanding of their current and future customer base and glean insights into customers' end-to-end experience. By understanding your customers' behavioral patterns and their preferences, your insurance company will be able to align your strategy to match your customers' needs and focus insurance cost and staff resources accordingly. This information will also help to anticipate and address customers' desires and in turn display your commitment to placing your customers' needs as a priority. It'll also assist in minimizing the risk of losing them to your competitors who may be ready to offer them competitive and customized offers. After all, it costs 5x more to obtain a new customer than to keep an existing one.
A Positive Impact on Your Business
Understanding your customer journey and creating a better experience for them based on user data will significantly impact your business in a positive way. It'll guide you to invest in specific customer segments based on PVCLV and to shift your marketing dollars to target the segments with the highest potential value -- all aiming to keep your current customers loyal to your business. Retention is crucial to your bottom line because existing customers are 50% more likely to try new products and spend 31% more when compared to new customers so introducing new products and services to this group will keep you competitive and on the forefronts of their minds. Additionally, as their insurance provider, you have already won their trust to protect the things they value most. A logical solution would be to provide additional services that would boost your button line and continue to build the trust you have already won. One such service is comprehensive identity protection which addresses the timely issues of identity theft and fraud. This service is one that can reinforce the peace of mind your customers are looking for in their relationship your company – resulting in increased loyalty to your brand and your bottom line. Additionally, it's one that your customers are already expecting, with 46% of consumers expressing that they would be looking to purchase identity protection from their insurance company.
At Iris Powered by Generali, we don't compromise when it comes to protecting consumers' identities and supporting our clients' goals. We offer a customizable combination of 1 or 3 bureau credit monitoring, advanced identity monitoring, educational resources and online data protection technology – all through one easy-to-use dashboard – and award-winning, U.S.-based Resolution Specialists that can provide your business with a timely and valuable benefit at a competitive price. To learn more about providing this valuable service to your customers, request a demo today.