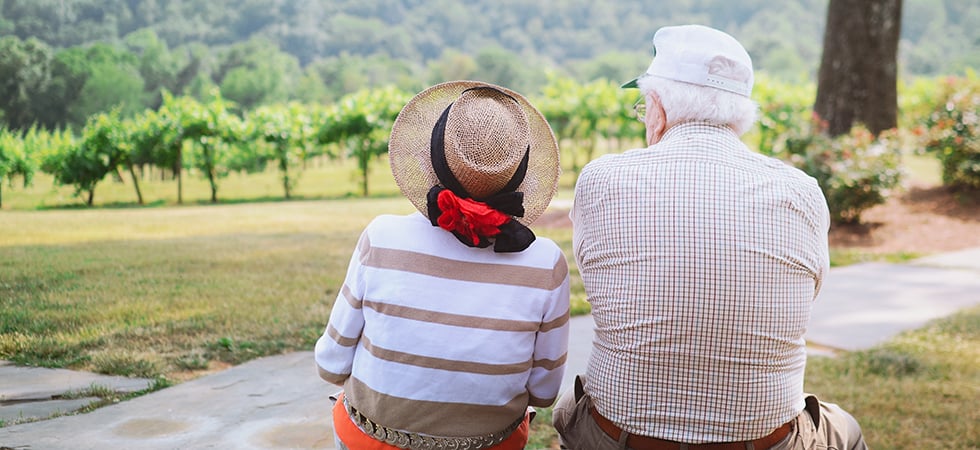 The crimes of identity theft and fraud are unique in that their effects often have longstanding ramifications on their victims. Unlike other crimes, once a victim, one's chance of being faced with another identity crime are no longer that of an average person's. With a lifetime of elevated risk to pair with the already stressful resolution process of clearing one's name, identity crimes bring a rare persistence that leaves no age demographic untouched – from infants to the elderly.
Identity Theft Threat to Children through Adulthood
Children in particular make appealing targets for identity thieves; ordinarily, a child's credit history is a clean slate, which makes opening new credit lines fairly easy for thieves. Furthermore, this form of identity theft can often go undetected for many, many years – which is a big win for identity thieves. Most parents are not frequently checking their child's credit report, and many others aren't even taking basic precautions to protect their child's Social Security number (SSN).
And this is often true even once the child transitions into his/her teenage years; it isn't until the teen has to use their SSN – i.e., applying for a school loan or opening a bank account for the first time – that they become aware of the damage, which is often extensive. For children that are fortunate to make it to 18 with an unblemished credit report, sadly, the odds are not in their favor once they set out into adulthood.
From applying to college to accepting their first job to getting married to buying a new home to having a baby – these major life events are all risk-enhancers. The reason is simple: major life events typically require us to fill out a myriad of paperwork that asks for sensitive personal information, which is then entered into large databases, thus increasing the chances that the data can be breached and used fraudulently. These major milestones can increase your policyholders' chances of identity theft by 50%.
What About My Customers in Retirement?
It can be (inaccurately) comforting to believe that your senior segment is no longer susceptible to the horrors of identity theft. Quite the opposite, however: many scammers and fraudsters target the elderly by taking advantage of their vulnerability and willingness to trust others. Moreover, seniors are not as digitally savvy and they tend to prefer traditional methods for banking, shopping, etc., which exposes them to low-tech methods of identity theft. Lastly, many have spent their entire lives working hard to build a comfortable retirement fund (AKA money in the bank), and fraudsters want a piece of it.
But it's not all bad news: there's an opportunity here that your organization can benefit from, while also enhancing your policyholders' lives. Generali Global Assistance (GGA) has created a unique suite of services that specifically addresses your senior policyholders' most pressing worries. Adding GGA Identity Protection, ScamAssist®, and Beneficiary Companion to your insurance offerings will provide an advantage not seen elsewhere in the insurance marketplace. With one of the most unique insurance products on the market, your company will not only attract more customers but, more importantly, help retain the based you've worked hard to build. With the addition of this senior-oriented suite of products, your business will naturally become more customer-centric – a bonus for any customer but particularly your senior policyholders who appreciate the human element in customer service.
Care Services: A Suite of Products Specifically for Your Seniors
Identity Protection
The FTC reported that 35% of fraud complaints and approximately 19% of identity theft complaints impacted seniors in 2017. Seniors are far from immune to identity theft, and the chances that they'll be at a loss if faced with an identity theft incident are high. And they don't need to worry if they have GGA Identity Protection. In combination with an easy-to-use dashboard, powerful identity and credit monitoring, and Online Data Protection software, GGA offers 24/7, U.S.-based resolution assistance from our award-winning Identity Theft Resolution Specialists who will spend as long as it takes to make your policyholder feel secure. One customer recently left us a compliment describing her experience with one of our compassionate Resolution Specialists, citing, "My customer service representative was the most patient and understanding person. He knew he was dealing with a senior citizen and guided me through the mess I had created with a security question. It took two long calls, but he sorted it all out and walked me through the whole ordeal. He deserves the highest accolades."
ScamAssist®
Identity thieves target seniors in many ways, but scams are particularly prevalent. Predatory lending, lottery scams, charity scams, home repair scams, and Medicare scam – your senior policyholders are on scammers' radar. GGA's U.S.-based ScamAssist® specialists act as trusted advisors by helping your policyholders identify which solicitations are deceptive in today's fraud-filled world and advise on how to proceed.
Beneficiary Companion
Lastly, we know you care for your policyholders; show them so by being there for them in the most trying of times. While some insurance companies may offer emotional counseling or support for survivors, GGA Beneficiary Companion offers relief for the confusion and frustration that many face while trying to manage the plethora of paperwork that comes along with closing a loved one's final affairs. The unique and personal service provided by Beneficiary Companion sends a powerful message to your policyholders that you care for them and their families.
The truth is, your policyholders need protection no matter what stage they are in life. In today's digital age, they are likely already looking for it – and our research confirms they want it from you, their trusted insurance company. To learn more about GGA's identity protection program and how your company can grow loyalty among the senior market by offering services that better address their unique needs and risks, request a demo.