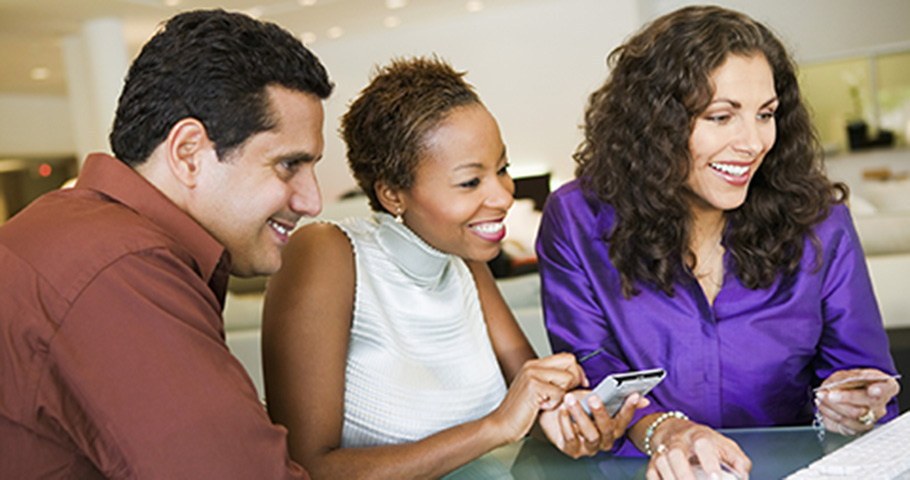 The Loyalty marketing world has a long history; and in the age of the consumer, tactics and strategies used to attract loyal customers can be difficult to keep up with. Nowadays with predictive personalization technology and artificial intelligence, customers almost want companies to read their minds—and it's only going to get more sophisticated. Brands with loyal, habit-induced customers like Apple, Starbucks and Amazon have created seamless, omni-channel customer experiences that blend in with consumers' daily lives and reward the brands with impactful customer retention benefits.
---
"It's not the customer's job to know what they want."
---
Creating a loyal following of dedicated customers seems to stem from making lives easier; e.g., free shipping with Amazon Prime or skipping the line with Starbucks' order-ahead app.
But where do brands with less loyalty marketing resources than these goliaths start in developing or rethinking their loyalty model to maximize the value of their customer retention benefits?
Customer mind reading aside, common challenges to loyalty programs include non-competitive relationship strategies and outdated loyalty platforms with a traditional focus. Taking these challenges and transforming them into an actual two-way customer-brand loyalty relationship starts with focusing on your customers' experiences first and foremost. By focusing on building a competitive relationship strategy that is based on unique customer experiences, your company can better understand your customers' behaviors that lead to the long-term authentic engagement and loyalty.
---
"Customers will remember their experience with a brand long after they've forgotten a discount. Companies cultivate true customer loyalty by making customers' lives easier and making sure each engagement – whether in-person or in-app – is valuable for them,"
---
Essentially, loyalty, i.e. building a mature customer-brand relationship, is on the rise and traditional loyalty programs are declining. Instead, reframing your loyalty program as a service model can help your company move beyond feeling stuck in a loyalty program that isn't engaging. Additionally, your company will want to double-down on your brand's competitive advantages to create benefits that are difficult to replicate.
By focusing on creating unique, meaningful customer experiences, your company can demonstrate loyalty to your customers—instead of fixating on the idea of creating the next Amazon Prime experience or expecting customers to prove their brand loyalty.
---
"Rather than customers proving their loyalty to brands, it's time brands demonstrate their loyalty to customers."
---
Reframe Your Loyalty Program as a Service Model
If your business wants to revamp your loyalty program to focus on demonstrating what you can do for your customers, consider offering a service that puts your customers' needs at the forefront. Identity protection from Generali Global Assistance (GGA) does just that. With 66% of people worrying about becoming a victim of identity theft, you can bet it's a service your customers are looking for – and for good reason. Identity thieves stole over $16 billion last year from over 15 million victims.
It's clear consumers are concerned about the security of their identity and data. However, despite the staggering number of victims nearly two-thirds of Americans surveyed (64%) agree it's "too much of a hassle to constantly worry about securing personal information online. This explains why a whopping $3.79 billion was spent on identity protection in 2015, a 17% increase from the previous year. Consumers are looking to organizations they trust to provide them the full-service protection they need. Competitive businesses should use this as an opportunity to demonstrate their loyalty to their customers by offering them an identity protection service that is a positive extension of their brand.
Partner with Us to Maximize the Value of Your Customer Retention Benefits
Choosing the right partner is key to ensuring an identity protection program effectively maximizes the value of your customer retention benefits. You might be surprised to find that some of the most well-known identity protection providers aren't always the best fit for your organization. You should choose a company whose values align with your own. If you value superior customer service, you should ensure that your partner does as well. It's crucial to do your due diligence to make sure that your partner in identity protection will treat your customers in a way that reflects your own company's standards.
At GGA, we are committed to offering our customers the utmost in service excellence. Our Resolution Center is made up of highly-trained, certified resolution experts that consider themselves identity protection educators and counselors. Our team of specialists have received multiple customer service awards, so you can be confident that your customers' experiences with us always reflect our high standards (and yours!). A partnership with us means a positive extension of your brand, adding value to your current product or service offerings.
To learn more about differentiating your company from the competition and growing retention with a service that demonstrates your organization's loyalty to your customers, request a demo of our identity protection offering.
---
---