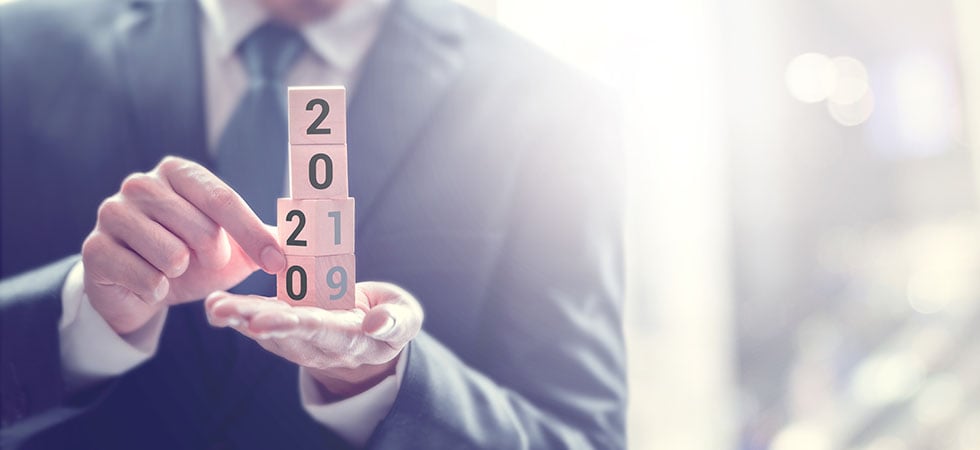 Estimated Reading Time: 3 Minutes
Both insurers and financial institutions (FIs) have witnessed the disruption and evolution within their respective industries driven by the Internet of Things (IoT). For both industries, developing better, more customer-centric solutions that take advantage of advanced data analytics and digital technologies has never been more important. Today's organizations must continuously innovate to keep up; undeniably, those that choose to turn a blind eye to the rapidly-evolving world of internet-connected everything will soon – if not already – face an unhappy and dwindling customer base.
Those insurance companies and FIs that come out on top are those that have chosen to leverage IoT, offering smart services that provide a top-notch technology-driven experience that add value to their customers' lives.
Below we investigate a handful of product offerings insurers and Financial Institutions should be looking at in 2020 – that is, if they don't want to fall behind.
Smart home integration

. Connected home devices and sensors will quickly change how insurers provide rates to individual customers – while also providing those customers with safer homes – as their rates are no longer based on the status quo, and instead on their less risk-adverse home. Ultimately, these more granular risk profiles will give way to higher profits for insurers and happier customers with bigger pockets.

In-car driving sensors.

Car insurance quotes typically take a consumer's age, geographical location, and driving history (among other things) into account. For those customers who deem this algorithmic estimation of how likely they are to get into a car accident unfair, they will be happy to let their insurer take a sneak peek into their driving habits via a smartphone app or other tracking device. In effect, discounts are earned and safer driving is encouraged.

Robo-advisors.

According to a study conducted by Investopedia, 73% of people who use automated investing as their primary service said they are satisfied or very satisfied with their robo-advisor. Banks and other financial institutions have begun to realize this convenient and simple form of asset allocation isn't going anywhere – and it's time to get in on the action. At roughly half the cost of traditional financial planners and little required in investable assets to open an account, more people than ever now can now choose to invest.

Personal finance management.

While the digitization of our lives has surely brought its risks, conveniences abound that make digital threats just a little easier to ignore. The aspiration of financial wellness is universal and meeting it has never been easier, thanks to today's budgeting and personal finance apps. Connected right to customer's bank accounts, these types of apps can help track their spending (and pinpoint areas where they're overspending), remind them when bills are due, and track subscriptions.

Identity protection.

Ignoring the aforementioned digital threats becomes impossible when identity fraud presents itself. Today, more people are at risk than ever as mega data breaches, social media overexposure, and smart devices brimming with personal information become the norm. Identity protection is unique in that both insurers and FIs fit the bill as a credible provider; consumers want to buy it from companies they already know and trust. In fact, a recent study of ours showed that 50% of consumers will be looking to their bank to purchase identity protection, and 46% will be looking to their insurance company.
But identity protection provides more than just extra income for your organization and more secure customers. Insurers and FIs can leverage today's age of data breaches and the need for information security by differentiating themselves in the marketplace by providing identity protection services to their customers. As a timely and relevant offering, identity protection is a proactive service that can be used immediately, providing both peace of mind and financial security. It also demonstrates your company's commitment to your customers' financial wellbeing, which can help maintain a lasting and trusting relationship – something all insurers and FIs should strive for.
To learn more about how providing identity protection to your customers can help fortify their trust in your company, act as an additional positive touchpoint to keep them engaged, and aid in additional revenue or retention for your business, request a demo.