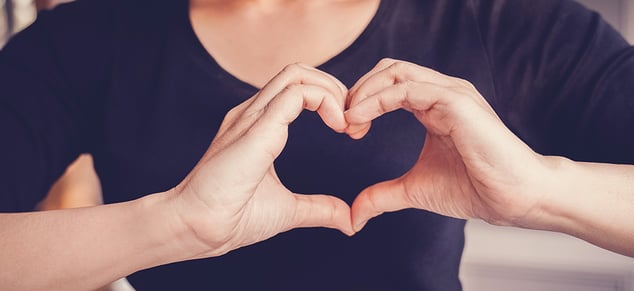 Estimated Reading Time: 5 Minutes
The holiday season is here and with it brings the season of giving. Although the holidays themselves may look and feel different this year because of the global pandemic, our fourth annual holiday shopping survey revealed that 86% of consumers plan to do their holiday shopping online, up 21% from last year. Unfortunately, this also means an increase in cyber fraud as cyber criminals mimic retailers and special offers to gain access to personal information and networks. The Federal Trade Commission has already seen more than $185.9M in total fraud loss related to COVID-19, with online shopping as the top report. This includes a significant uptick when, in April and May, cyber fraud reached record highs that are usually seen during the holiday season.
In addition to scams targeting individuals, our survey found that two in three consumers are concerned about data breaches during holiday shopping season and nearly four in five will think twice before doing business with a breached retailer. Now more than ever, consumers need to be aware of online scams and be protected against fraud resulting from data breaches as much as possible.
As an insurance provider, you offer consumers protection like no other industry; however, offering these protections can sometimes generate negative interactions with your customers if they have to file a claim – including a loss of revenue for the insurer. Offering comprehensive identity protection provides immediate and ongoing touchpoints with your customers that allows you to build rapport and deliver value without incurring a financial loss. Remember, it costs five times more to attract new customers than it does to retain an existing one. Offering your customers a service they truly value will strengthen customer loyalty and provide them protection, positioning your company as a trusted advisor.
You may be thinking, "I'm sure my customers already have some type of identity protection." However, it's important to remember that not all identity protection programs are equal. While standalone components of identity and cyber protection are valuable, they can lead to a false sense of security. Offering comprehensive identity protection not only provides your customers 360° protection, it also shows your customers you care about real issues they're facing.
#1 Credit Report, Score, and Monitoring + Alerts
Credit monitoring has become a standard offering from companies who've experienced a data breach. However, it's important to note that those popular "free" services don't always provide the same level of protection. Your identity protection program should offer the option for credit reports and scores from all three major credit bureaus as well as email and SMS alerts. At a minimum, alerts should include:
New credit inquiries
Address change
New credit account opened
Delinquent accounts
Account payment status change
New employer
Bankruptcy reports and changes
Card reported lost or stolen
Creditor settlement
New public record in the customer's name
It's important to note that while credit monitoring is a key component of identity protection, it's only a piece of the puzzle and should always be augmented with other identity protection service offerings to help provide comprehensive protection.
#2 Identity (Dark Web) Monitoring + Alerts
It's critical to also include dark web monitoring in your identity protection program. As much as the average consumer would like to believe that they're doing everything they can to protect their identity from theft and fraud, it's imperative to recognize that without dark web monitoring, your customers actually are not. This component is of utmost importance since it both monitors and alerts your customers when their Social Security number, email addresses, usernames, or credit card information is being mined or offered up for sale. The most robust dark web monitoring also leverages a combination of digital and human threat intelligence to detect any suspicious activity as early as possible to help thwart account takeovers and other types of identity fraud.
#3 Online Data Protection
Digital privacy protection software protects consumers against keylogging, phishing attempts, and ransomware. Without these safeguards in place, your customers can be left vulnerable to account takeover attempts, having their credentials and personally identifiable information exposed on the dark web. It's important to be sure that the software actively warns users of potentially dangerous sites and protects their data from more than virus attacks. With two in three consumers concerned about data breaches during the holiday shopping season, peace of mind when engaging in online activity is imperative for the consumer – and the retailer.
#4 Preventative Education
The more consumers are aware of potential threats and scams, the more vigilant they will be about questioning the source of offers and protecting their identities online. Take the time to educate your customers and show that you are a trusted ally vested in their well-being. Make sure the identity protection service you provide has robust education opportunities and resources for your customers. Additionally, the Stop.Think.Connect.'s global online safety awareness campaign, developed by the Anti-Phishing Working Group and the National Cyber Security Alliance, provides a number of resources for individuals to learn more about specific actions they can take in their communities to increase cybersecurity awareness. For online shopping specifically, you should encourage your customer report unreceived goods, phishing attempts, and fraudulent credit charges to the FTC.
#5 Cyber Protection Services
When selecting a program to offer your customers, look for the option to include access to experts who can provide a venue for them to ask questions and seek advice and assistance in detecting malware, ransomware, and/or viruses from their internet-connected devices. This could include data recovery and device clean-up assistance, as well as internet security restoration. Providing access to such experts is invaluable as people often need that specific, individualized support to help ensure their devices are free from harmful software.
#6 24/7/365 Access to Identity Theft Resolution Experts
If identity theft does occur, it can take hundreds of hours to fully resolve, resulting in lost time, productivity, and trust in whichever company or activity led to the incident. Customers should have access to experts who can not only provide resolution assistance, but who are also caring and empathetic as they work through the process of rectifying and restoring their identity. Identity theft resolution experts should also provide multi-lingual support for individuals who aren't native English speakers to ensure no one feels unheard or unsupported during their identity protection resolution process.
This holiday season give thanks to your customers by offering them comprehensive identity and cyber protection. In return, they will thank you with their trust and loyalty. Interested in offering Iris to your customers? Request a demo today to learn more.