Estimated Reading Time: 6 Minutes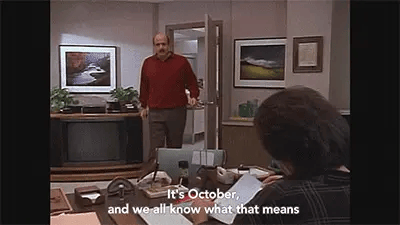 It's officially Cybersecurity Awareness Month!
Iris Powered by Generali is proud to champion Cybersecurity Awareness Month. All month long, we'll share tips and best practices to help you and your community practice easy, safe, and secure identity and cybersecurity habits. We even created a special webpage to help consumers and businesses see how easy it is to outsmart an identity thief or scammer, including an interactive quiz, identity and scam prevention tips, videos, and much more! Visit our webpage, The Iris Guide to Outsmarting a Scammer, to learn the risks and protective measures anyone can take to help protect themselves on and offline.
To kick off this year's Cybersecurity Awareness Month, here are six ways to help you and your community #BeCyberSmart.
1. Watch Out for Phishing
Cybercriminals like to go phishing, but you don't have to take the bait.
Phishing is when criminals use fake emails, social media posts, or direct messages to lure you into clicking on a bad link or downloading a malicious attachment. If you click on a phishing link or file, you can unknowingly hand over personal information to fraudsters. A phishing scheme can also install malware onto your device.
Unsurprisingly, phishing remains one of the most popular tactics cybercriminals use today. In fact, 91% of all cyberattacks begin with a phishing email. However, while phishing has gotten more sophisticated, with some knowledge, you can outsmart the phishers every day. So, keep an eye out for typos, lack of personalization, poor graphics, and other suspicious characteristics that can be a telltale sign that the content is potentially coming from a "phish." Additionally, if you think you've spotted a phishing attempt, be sure to report the incident so that internal IT teams and service providers can remediate the situation and prevent others from possibly becoming victims.
2. Update Your Passwords and Consider Using a Password Manager
Passwords are the keys to your digital castle. Just like your housekeys, you want to do everything you can to keep your passwords safe.
Using unique, long, and complex passwords is one of the best ways to protect your data and identity – and outsmart an identity thief or scammer. Yet, only 38% of people use unique passwords for all their accounts. Cracking passwords is one of cybercriminals' go-to tactics to access sensitive information. And if you recycle passwords, a cybercriminal can hack into one of your accounts before easily doing the same for all your accounts.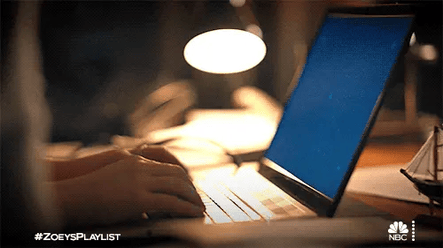 We get it. It can be tough to remember every single password to all your accounts. Consider using a password manager to help you securely create and store unique passwords in one place. That way, you'd only have to remember one password.
3. Enable Multi-factor Authentication
Multi-factor authentication allows you to protect yourself in multiple ways.
Wouldn't it be nice if you could protect your password with another password? Multi-factor authentication (abbreviated as MFA, also known as two-factor authentication or 2FA) gives you this power. Multi-factor authentication is a cybersecurity measure you can enable on sensitive accounts to help reduce your chance of data compromise. MFA requires anyone logging into the secured account to prove their identity in multiple ways, like inputting a second set of verifying information, such as a secure code sent to your mobile device or via an authenticator app. Why would you want to add another security measure to your accounts? Because MFA makes it extremely hard for hackers to access your online accounts, even if they know your password.
It may seem like a lot of work, but once you have MFA set up, proving your identity usually adds just a second or two during the login process. And the peace of mind MFA provides is well worth it.
4. Update Your Software
One of the easiest ways to boost your cybersecurity is to keep your software and apps updated.
Every day, reputable software and app developers focus on keeping their users and products secure. They're constantly looking for clues that hackers are trying to break into their systems or searching for holes where cybercriminals can sneak in, even if they've never been breached. To fix these issues and improve security for everyone who uses their services, upstanding software companies release regular updates.
If you install the latest updates for devices, software, and apps, you get the best security available and help ensure you get access to the latest features and upgrades. However, you can only benefit if you update! Don't fret; updating software is easy. So, instead of trying to remember to check for updates or clicking "remind me later," enable automatic update installations whenever and wherever possible.
5. Use Our Free Trial of ScamAssist
ScamAssist provides you peace of mind when you need it most.
Cons and scams are nothing new, but they remain a big problem for consumers and businesses. Imposter scams remained one of the top fraud reports submitted to the Federal Trade Commission in 2022, with 725,989 reports from consumers. What's more, today's scams can pose a serious financial threat to individuals. In 2022, 25 million Americans lost a total of $23 billion to scams, with an average loss of $915 per victim, according to Javelin Strategy and Research.
Our unique scam analysis tool, ScamAssist, can help you:
Avoid falling victim to scams
Save time with an easy-to-use online submission process
Become knowledgeable about the latest scams and online threats
Get help when you need it most – either via our scam experts or online portal.
Interested in trying ScamAssist for yourself? You're in luck! In honor of Cybersecurity Awareness Month, we're giving YOU the opportunity to try ScamAssist for yourself. Don't wait – try ScamAssist today.
6. Sign Up for An Identity and Personal Cyber Protection Program
Identity protection services can help reduce your risk of falling victim to identity fraud – and if you do become a victim, it can help resolve the incident on your behalf.
While there is much you can do yourself – like creating strong passwords, enabling MFA, etc. – some things are unfortunately out of your hands, like scouring the dark web for your personal information or credentials. Thankfully, there are plenty of identity theft protection services available to you, like Iris' identity monitoring and alert features. Iris' services will alert you the moment your sensitive data appears on the dark web so you can take action immediately. And, if you ever did become an identity theft/fraud victim, we have 24/7 award-winning Resolution Specialists who will take the burden of restoring your name off your shoulders.
These resources are meant to be shared, so remember to check out our special webpage and Cybersecurity Awareness Month resources and share them with your friends, family, and community. Let's show fraudsters how easy it is to outsmart them.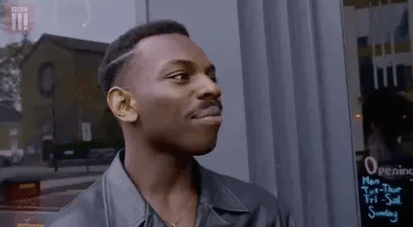 For more identity theft, fraud, and cyber protection insights, subscribe to our blog and follow us on LinkedIn and Facebook for daily updates. Let's all do our part to #BeCyberSmart.