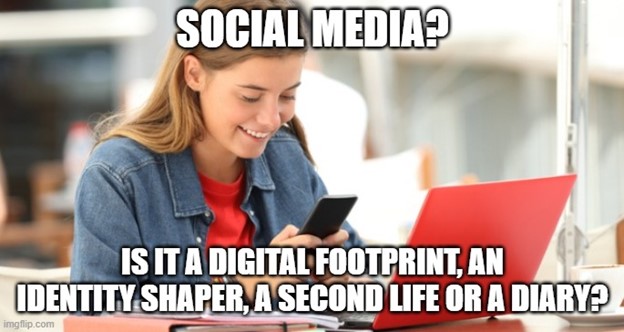 Estimated Reading Time: 5 Minutes
Have you ever received a social media "friend" request from someone you thought you had already been "friends" with for years, only to then receive a separate message from that friend warning that they had been hacked? How about a message from a high school "friend" with the question "hey, remember this?" and a link that ended up being a request for a password? Have you read a post from a friend or family member that made you pause for a minute because it seemed uncharacteristic? Or seen a social media ad for a product at a price point that looked too good to be true and "bought" it only to have it never arrive?
How does social media identity theft occur?
Chances are, if you are on social media, one of these situations has happened to you at least once – if not more. Hopefully, you paused before accepting the request, clicking the link, or purchasing the product. According to Javelin Strategy & Research's 2021 Identity Fraud Study, misuse of social media is one of the key drivers for identity fraud scams. Cybercriminals use social media to gather personal information by mining posts and creating fake accounts to acquire even more details about individuals. They then use personal details to open bank accounts, lines of credit, or other account profiles in your name. This can have a significant impact on your financials, credit score, and even personal reputation. In 2021 alone, more than 95,000 people told the Federal Trade Commission (FTC) that they'd been scammed by a con that started on social media. Furthermore, more than one in four people who reported to the FTC that they lost money to any scam said the transaction started with a post, an ad, or a message on a social media platform.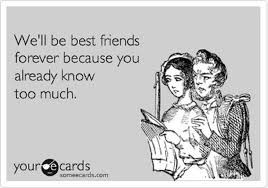 How to avoid social media identity theft
According to the Javelin Strategy & Research study, the top three ways people misuse social media are by oversharing details, not using strong passwords, and failing to use multi-factor authentication. To address each of these, be sure to:
Be cautious with what you share on social networks
The more you share online, the more information criminals have access to potentially exploit. Your online reputation is also something to consider and be mindful of protecting – employers and recruiters are increasingly using social media to understand more about candidates before hiring. Here are some reminders on how to share without oversharing. It should go without saying but… don't ever share your social security number, bank account information, or credit card number on social media!
Manage and update your privacy settings and passwords regularly
In addition to practicing good cyber hygiene, such as changing your password regularly, the National Cybersecurity Alliance provides a complete listing of how to manage privacy settings for various social media sites and channels. It is also a best practice to review your social media profile regularly to make sure you didn't inadvertently share information that could lead to social media identity theft.
Protect your devices with multi-factor authentication
By following these cybersecurity tips and establishing multiple types of verification information, you reduce the success of malicious attempts to access your devices unknowingly. You should always enable multi-factor authentication as you set up new devices. For existing devices, you can find the feature under the Settings or Security tabs and make it so that the unique code/number is sent to you via text, email, or phone.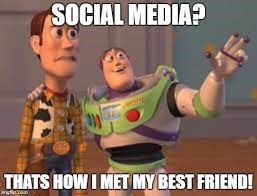 And…
Pause before accepting requests, clicking on links, or purchasing products
If you get a friend or follower request, make sure you know who it is coming from before accepting it. If you receive a request or a link that looks even slightly uncharacteristic, reach out to your "friend" through another channel to confirm they were, in fact, the sender. Before purchasing a product through a social media link, go to the actual website and read reviews about the company and product. Report any suspicious activity to IdentityTheft.gov.
Review your own risk for identity theft and fraud
Take your free IDRiskIQ™ assessment today! IDRiskIQ evaluates your demographics, online behavioral attributes, and the devices you use to better assess your susceptibility to fraud. Once the assessment has been completed, you will receive your score along with immediate, personalized feedback on steps you can take to protect yourself against cybercrime and identity fraud. Enrolling in identity theft protection is a great way to do this!
How to report social media identity theft
If you do become a victim of social media identity theft — or any other type of identity theft — be sure to report it immediately to IdentityTheft.gov as well as the site where you suspect it occurred. This will help thwart larger fraud schemes and, often, provide you with help and support to mitigate the damage to your identity. Here are the links to report fraud to the individual social media platforms:
Facebook: To report a Facebook account that is impersonating someone, click here. To report a fraudulent account created in your name, click here.
Google+: To report impersonation on Google+, click here.
Instagram: To report fake accounts on Instagram and those created in your name, click here.
LinkedIn: To report fake accounts on LinkedIn and those created in your name, click here.
Pinterest: To report impersonation on Pinterest, click here.
Snapchat: To report safety concerns on Snapchat, visit this page.
TikTok: To report a problem on TikTok, click here to review the various types of issues and how to resolve them.
Twitter: To report impersonation accounts on Twitter, click here. To report a fraudulent account created in your name, click here.
YouTube: To report inappropriate content and/or impersonations on YoutTube, click here.
Remember, what you "share" online is never entirely private so when engaging on social media, keep these tips in mind to protect yourself — and your "true" friends!