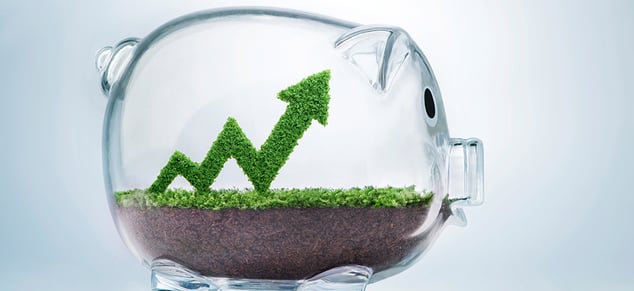 Estimated Reading Time: 3 Minutes
Without question, the insurance industry offers consumers protection like no other. From consumers' homes, personal modes of transportation, and possessions, insurers have consistently offered products/services that protect customers from some of life's unpredictable moments. But some of those protections can also lead to negative interactions with customers if a claim needs to be submitted –not to mention a loss of revenue for the insurer.
This is particularly true during prime seasons for natural disasters. Last year alone, overall losses from world-wide natural catastrophes totaled $150 billion. What's more, the 2020 Atlantic hurricane season activity is projected to be well above normal, according to Triple-I non-resident scholar Dr. Phil Klotzbach and his team at Colorado State University. A typical year yields six hurricanes and three major hurricanes – the CSU team's forecast calls for nine hurricanes and four major hurricanes this year. An increase in hurricane activity could very well lead to an increase in claim payouts.
Additionally, with most of the country still operating under stay-at-home or safer-at-home orders, consumers are spending less time on the road – which means fewer accidents and insurance claims. In response, some of the top auto insurers have given back approximately $800 million to their policyholders in premiums due to less drivers on the road. In terms of corporate responsibility and community support, the insurance industry is on the right side of the pandemic. However, large returns such as this, along with other common events of loss, can eat away at an insurance company's profitability.
Offering Identity Protection Can Increase Retention & Strengthen Business Financials
Comprehensive identity protection has proven to be one product that reinforces insurance companies' business financials. The reason is two-fold. On one hand, offering a comprehensive identity protection program to your policyholders provides immediate and ongoing positive touchpoints with your customers, allowing you additional opportunities to increase engagement and deliver value without incurring a loss in revenue. Despite the name, most of the value identity theft insurance offers stems from the credit & identity monitoring services included in the program, as well as the hands-on resolution support customers receive related to their cyber and/or identity theft inquiries. Such services create an engaging and positive customer experience without incurring millions of dollars in claim payouts.
The other side of the coin is customer retention. With an average industry retention rate at around 84%, continuous rising premiums, and an influx in competition from non-traditional sectors, many consumers continue to embark on the search for the cheapest alternative on the market, leaving insurers with a dwindling book of business.
One way insurance companies have attempted to combat this issue is by offering voluntary or embedded services such as comprehensive identity theft protection, which has proven to retain and attract new business – even across different product lines. In fact, Iris' first-ever identity protection client achieved a 2% higher retention among their homeowners' policyholders with identity protection versus those without it. These services help to build brand loyalty in the most effective way because it ultimately gives customers something they want – a recent study shows that 46% of consumers look to purchase identity protection from their insurance company. And in a market where it costs 5x more to acquire a new customer than it does to keep an existing one, it's quite obvious why companies should expand on their offerings in order to retain customers in an ever-evolving marketplace.
If your company is interested in strengthening its business financials and customer retention, request a demo to speak with a business development rep today.