Estimated Reading Time: 5 Minutes
Without a doubt, scammers use various tactics to steal unsuspecting consumers' personally identifiable information (PII) and finances. With technology evolving daily, one could assume that scammers rely solely on digital methods to commit crimes. Unfortunately, that is far from the truth. Scammers still use "old school" tactics like digging through dumpsters or trash bins and even sending letters via the mail.
Why? According to the United States Postal Service, the average American household receives 454 pieces of marketing mail each year. Your customers can safely expect to receive a mix of print publications, bills, promotional offers, and more in their mailbox on any given day. Fraudsters will use imposter tactics to get consumers' attention – and ultimately identity – via exciting offers or intimidating threats. In fact, imposter scams are the most common form of direct mail fraud, often trying to convince an individual to pay a small administrative fee to get a prize or inheritance or to scare them into acting quickly. Examples include lottery/prize scams, inheritance scams, and mailings that appear to be from a government entity.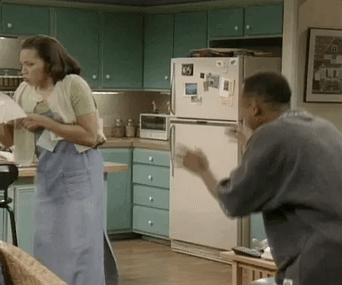 So, while it may not be a handwritten letter personally signed by the fraudster, it's important to recognize the signs of direct mail scams to avoid falling victim to the crime.
Don't let a scammer trick your customers into handing out their PII and hard-earned money. Share these warning signs of a mail scam to help your consumers, members, and employees avoid falling victim to direct mail scams:
A claim that you have been "specially selected" for a prize or drawing, particularly if you never signed up for it.
A request that you "confirm your personal information."
A request for payment by means other than credit card, including, but not limited to, cash, bitcoin, gift card, wire transfer, or private courier.
Use of suspicious official-looking documents or fake government seals.
A request for your credit card or other payment method to cover "shipping and handling."
Use of threats if you ignore or don't comply by a specific timeframe – even the threat of arrest.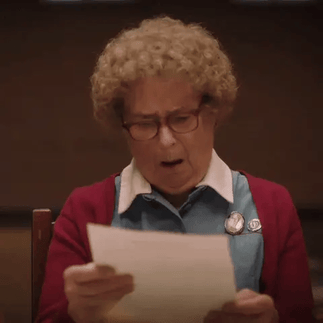 If your customers receive a direct mail piece that includes signs of a potential direct mail scam, advise them to report it to the Federal Trade Commission. Be sure to remind your customers to opt out of junk mail to help limit the types of direct mail they may receive and avoid responding to direct mail that asks for payments in forms other than credit card, such as cash, gift card, or wire transfer.
What If My Brand Is Used in a Direct Mail Imposter Scam?
Over 700,000 imposter scam reports were submitted to the FTC in 2022, with reported losses totaling nearly $2.7 billion. Those imposter scams included scammers falsely claiming to be a romantic interest, a government agency, a relative in distress, technical support, and a well-known business.
And when consumers fall victim to scams disguised as a well-known brand, it's not surprising that they'll eventually grow wary of engaging with that once-trusted brand. In fact, during our webinar, "The Wild Wild World of Scams: Crazy Scam Stories & How to Mitigate Your Risk," we asked our live audience if they would lose trust in a brand if THEY disclosed personal information to a spoofed version of the brand's website or communication. Surprisingly, 48% of our audience answered, "It depends." This is in contrast to Mimecast's Brand Trust survey, which resulted in most consumers (61%) stating that they would lose trust in their favorite brand if that should occur.
Whether or not your customers lose trust in your brand due to imposter scams immediately or somewhere down the road, you can help avoid attrition and an erosion of trust in your brand or services by creating a mechanism in which your customers – and prospective customers – can report scam solicitations that leverage your brand directly to you. Also, consider providing resources and tips on spotting common red flags of scammers manipulating your brand or communications to further help your customers avoid becoming victims. This will help demonstrate how much you care for your customers and their safety and position you as a company that has an ear to the ground on current trends and consumer threats.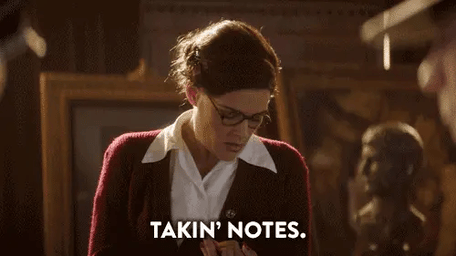 You can also help protect your customers and your brand from damages caused by scams with Iris® Powered by Generali's ScamAssist®.
Provide Your Customers Peace of Mind by Offering Them ScamAssist: Brandable Protection Against Today's Sophisticated Scams
We all get scam emails, direct mail, and other communications on a near-daily basis. And many of those communications appear legitimate, even to the most trained eye. With ScamAssist, your customers can submit suspicious email solicitations for review online – before clicking or responding to it and potentially falling victim. If they receive any other type of communication they're not quite sure is legitimate – voicemail, text or SMS, direct mail, etc. – your customers can call our 24/7 U.S.-based Resolution Center for assistance.
Want to try ScamAssist for yourself before offering it to your customers? In honor of Cybersecurity Awareness Month, Iris is allowing businesses to try ScamAssist for free throughout the month of October – check out our homepage for details starting this Sunday, October 1. Give your customers peace of mind and fortify customer loyalty by providing them with a unique, brandable identity protection micro-experience they will truly value.
Mark your calendars, and sign up for the free trial before the limited-time offer ends! In the meantime, click here to learn more about ScamAssist.