Estimated Reading Time: 4 Minutes
It's October, and you know what that means!?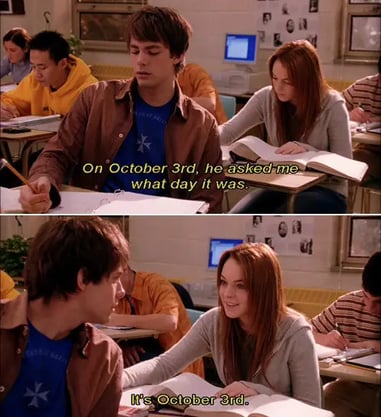 Halloween

Pumpkin spiced everything

Cybersecurity Awareness Month
Iris Powered by Generali is proud to champion Cybersecurity Awareness Month (CAM). All month long, we will share tips and best practices to help you and your community – our shared community – practice safe and secure identity and cyber protection habits. We even created a special webpage to help consumers and businesses see how easy it is to stay safe online, including an interactive password security quiz, identity and cyber protection facts, shareable social media graphics, and much more! Visit our webpage, It's Easy to Protect Your Identity and Stay Safe Online, to learn the risks and protective steps anyone can take regarding these five key cybersecurity measures:
Enable multi-factor authentication
Use strong passwords and a password manager
Update your software
Recognize and report phishing
Enroll in a comprehensive identity & personal cyber protection program
As a people-first, technology-forward company committed to providing organizations with superior and award-winning identity and cyber protection services, Iris is proud to support such an important initiative. We believe that following key cybersecurity measures can help mitigate the risk of cyberattacks and identity fraud.
To kick off this year's Cybersecurity Awareness Month, here are a few ways to help you and your community #BeCyberSmart:
Let Iris Help Protect Your Mac or PC
With tech support scams on the rise, this CAM, Iris Powered by Generali is offering consumers a safe and easy way to check if their PC or Mac is operating at full capacity and doesn't contain unknown security risks.
What will Iris' expert specialists do?
Scan and remove infections

such as viruses, malware, adware, etc. where possible

Perform any necessary updates and upgrades

of operating system patches related to security vulnerabilities

Tune up the device

to improve performance and operability
Let an experienced and reputable company help protect you and your laptop from identity fraud and cybercrime. This offer is only valid October 1 – 31, so sign up for an appointment today!
Get Identity Fraud Resolution Guidance from a Panel of Experts
Staying informed of the latest fraud trends is critical in helping individuals reduce their risk of identity fraud. And staying informed of the latest fraud resolution trends and best practices is vital in helping to fortify customer retention and loyalty. Did you know Javelin Strategy & Research found that over one-third (36%) of consumers wish they had been treated like victims and not burdens during the fraud resolution process? Additionally, 67% of live attendees said they are very unlikely to do business with a company after experiencing poor customer service. Consumers demand quality customer service. How are you delivering on that request?
Watch expert thought leaders from Iris Powered by Generali, Javelin Strategy & Research, and Legal Resources share insights and tips to help your business improve the customer service experience you're providing. Watch the recorded webinar on our YouTube channel!
Enable Multi-Factor Authentication
Enabling multi-factor authentication (MFA) is pretty easy! MFA (also known as two-factor authentication) provides individuals with an extra layer of security for their online accounts. If a hacker gets access to your account password, MFA prevents them from simply logging in with it, as this cybersecurity measure requires users to also input a secure code to access the account. The secure code is typically sent to a mobile device via text message or push notification through an authenticator app. Enabling MFA is a hugely effective measure anyone can use to help drastically reduce the chances of a cybersecurity breach. In fact, according to Microsoft, MFA is 99.9% effective in preventing breaches. Therefore, it is a necessary step for individuals looking to secure their devices and accounts.
These resources are meant to be shared, so remember to send the webpage and CAM resources to your friends, family, and coworkers. Your community will thank you for sending them some of the tools they'll need to practice safe and secure online identity protection habits. Let's show fraudsters how easy it is to protect ourselves online and offline.
For more information about CAM and how you can participate, visit StaySafeOnline.org/programs/cybersecurity-awareness-month. For more identity theft, fraud, and cyber protection insights, subscribe to our blog and follow us on Twitter, LinkedIn, and Facebook for daily updates. Let's all do our part and #BeCyberSmart.