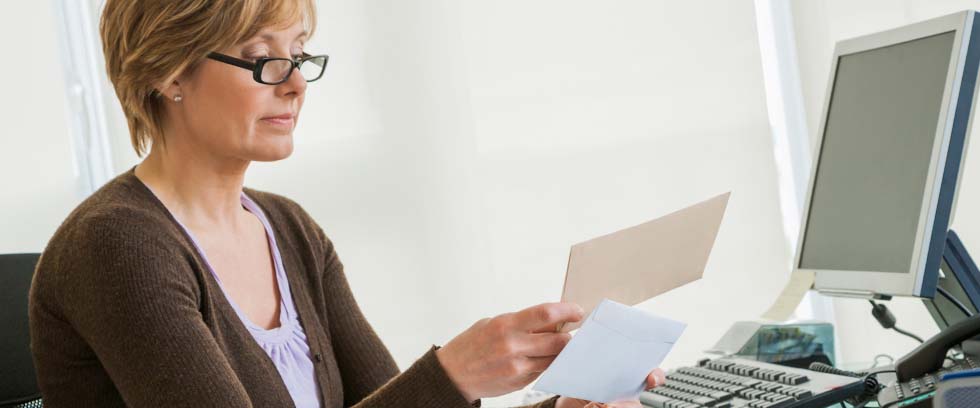 When most people consider the different types of identity fraud, the first that often comes to mind is existing credit card account fraud. While a recent survey of identity theft victims revealed this type of identity fraud affected 46% of respondents, there is another lesser thought of form of identity fraud affecting a staggering number of consumers: new account fraud.
The 2016 Identity Fraud Study, released by Javelin Strategy & Research, found that instances of new account fraud more than doubled from 2014 to 2015. You may think this is the same as credit card fraud – and in some instances it can be – as the opening of a credit card account using stolen personally identifiable information (PII) is a type of new account identity fraud. However, this crime also includes other types of accounts such as utilities and phone lines that are opened fraudulently.
Generali Global Assistance (GGA) identity fraud protection customers have been affected by the uptick in this type of fraud:
The number of GGA customers who have had new credit cards falsely opened in their name has increased an average of 40% every year since 2011.
The rate of GGA customers who were victims of new phone/utilities account fraud has grown at an average rate of 45% every year since 2013.
The Cause of the Increase
This type of fraud is rising in popularity among identity criminals for two main reasons: the abundance of stolen data made available from data breaches and the 2015 implementation of microchip-equipped credit cards in the United States, which has made them more challenging to counterfeit. Indeed, trends in how GGA customers are affected by identity fraud and theft certainly reflect these changes. The number of customers with information exposed in data breaches has increased an average of over 40% every year since 2011. Our customers aren't the only ones experiencing this trend; Gemalto reports that 2017 had the highest number of data breaches on record – over 1,000 by the end of 2017.
While identity thieves are clearly looking for alternate ways to use stolen PII, why are they gravitating towards this specific type of identity fraud? Unlike other fraud, new account fraud may go unnoticed for years, often only caught when victims attempt to apply for a credit account or begin receiving calls from collections agencies about overdue bills. This is made possible partially due to some creditors not reporting new accounts, as well as the use of synthetic identities.
When an account is opened, the creditor opening the account is not required to report it to any credit bureaus and while most do, they don't always report the account to all three. This can either lengthen the amount of time it takes a victim to discover the fraud – as they will need to check the credit report of the bureau it was reported to in order to see the account – or worse, the new account may only show up on credit reports when it has gone into collections. The other contributor to a delay in detection, synthetic identity fraud, is defined by ITRC as when a criminal "uses one true piece of your identity… and then combines it with fake information, so perhaps a different name, a different date of birth." Use of these over victims' full, accurate PII can delay the process of victims being contacted by collection agencies.
The Effects of New Account Identity Fraud
As the old adage goes, time is money, and victims of this crime often lose plenty of both! Total identity fraud losses were nearly $15 billion in 2015, with 20 percent of those losses new account fraud. Moreover, new phone/utilities account fraud typically takes our identity resolution team the longest to resolve, on average over 180 days. This type of case often takes longer to resolve than others because:
Frequently, multiple accounts are opened after the initial one that alerted the consumer to the case, sometimes months even later.

Challenges often arise while disputing charges with collection agencies and creditors; especially in situations in which the debt has been resold to a new company.

Collection agencies and creditors are permitted to take up to 30 days to resolve disputes and frequently a litany of paperwork is required to be submitted in order to resolve each case.
Protection Tips
If your customers, members or employees find themselves victims of this growing crime, you can share these tips with them to help resolve the issue:
Place a fraud alert on your credit reports

– This will prevent the criminal from being able to open more accounts using your PII for 90 days.

Review your credit reports from all three agencies

Check your Equifax, Experian and TransUnion credit reports to look for any additional accounts you may not be aware of that have been opened.

File a police report

This will allow you to have the fraudulent information removed from your credit reports and should stop collections agencies from reporting the fraudulent debt to the credit bureaus. Additionally, filing this report will allow you to extend your fraud alert to seven years.

Report the theft to the Federal Trade Commission (FTC)

Filing an Identity Theft Affidavit with the FTC alerts the government agency that tracks this type of fraud about your incident.

Dispute charges with credit bureaus and the companies the fraudulent accounts have been opened with

Send a detailed statement noting which information is inaccurate along with a copy of the police report.
The best way to save your customers, members or employees time and money is to offer them our comprehensive identity protection. Our award-winning team can assist with or take care of all of the items listed in the tips above and more. Their expertise also ensures that no part of the lengthy and time-consuming process is overlooked.
Additionally, our comprehensive monitoring helps to ensures that this type of identity fraud doesn't go unnoticed for extended periods of time, keeping damage at a minimum. We also offer $1 million identity theft insurance to assist with the costs associated with resolving the identity theft case, reducing the financial impact to victims. To learn more about our comprehensive degree protection request a demo.