Estimated Reading Time: 3 Minutes
Use Your Superpowers to Stay Safe Online
Cybercriminals are lurking in the shadows of the digital world. But don't worry; you have secret superpowers to help you stay safe online! Put on your digital cape and get ready to help save you and your family from becoming victims of identity theft and fraud.
Here are five tips you should follow to become an online safety hero:

1. Create strong and complex passwords.
Think of passwords as your secret identity. Make sure your passwords are long, include a mix of letters, numbers, and symbols, and are unique to each online account. Remember, recycling passwords can put your account – and identity – at risk. Take our quiz to see if you're a password security pro!
This is your shield against cyber-attacks, protecting your computer from viruses hiding in plain sight. Consider also installing online data protection software like anti-ransomware, anti-spyware, and anti-phishing to help give you peace of mind when browsing the Internet.
3. Use a Virtual Private Network (VPN).
This is your invisibility cloak, keeping you hidden from digital villains. Using a VPN is particularly important when you need to use public Wi-Fi, as hackers can sneak into those unsecured networks and cause havoc on your device, email, or other online accounts.
2FA is your trusted sidekick, always watching your back. By confirming your identity multiple times — and being alerted each time your sensitive accounts are accessed from different devices — you can stay one step ahead of your archvillains and help prevent them from stealing your superpowers (and your data).
5. Regularly back up your data.
This is your power source, keeping you ready to save the day. You should always have a backup plan to access your most precious information and files.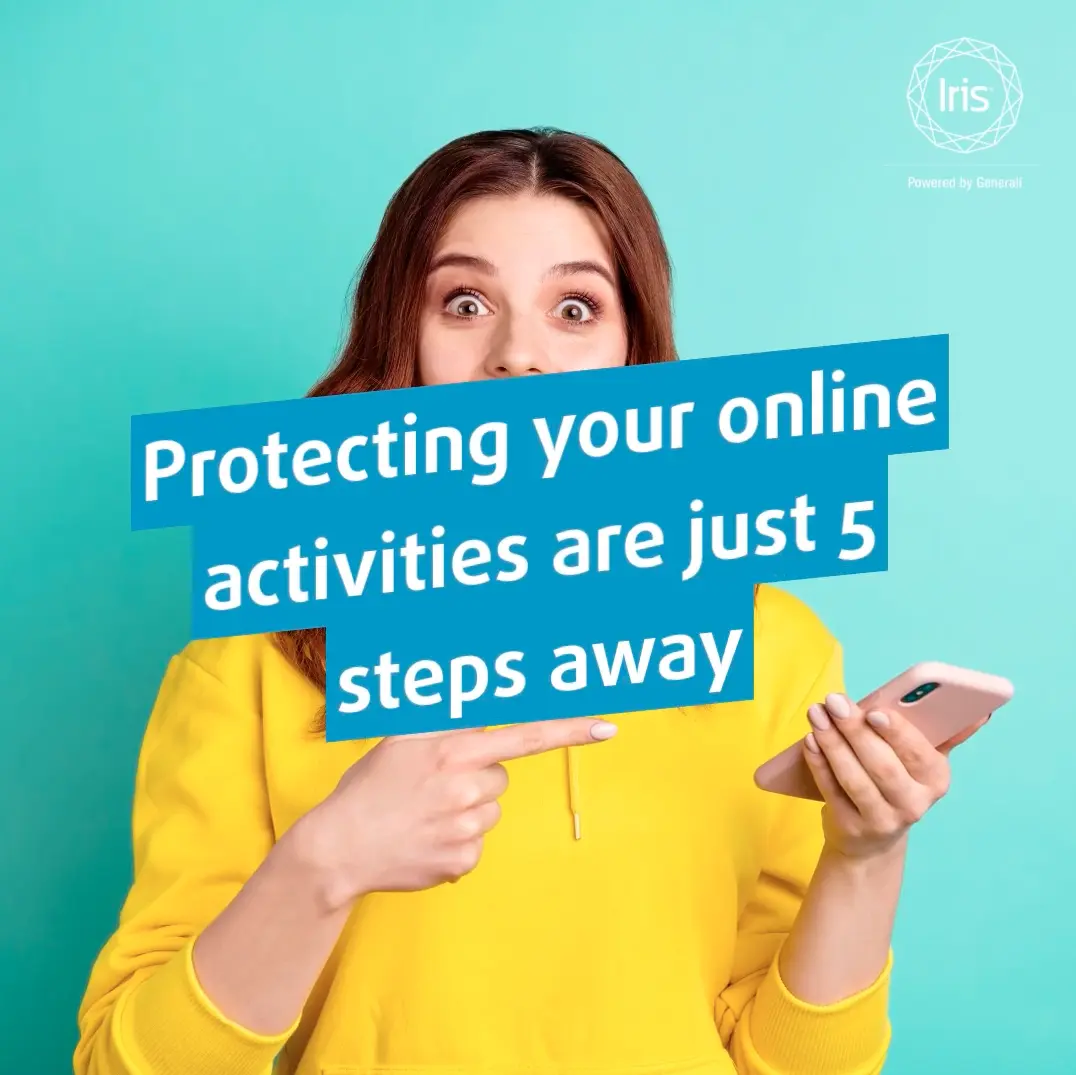 Watch this video to help you become an online safety hero and stay safe online. Be a superhero and stay ahead of cyber villains!
As added protection, consider investing in the ultimate safety squad – identity theft and personal cyber protection. It's important that your identity theft and personal cyber protection plan monitors your data and credit AND provides you 24/7 access to certified fraud resolution experts. Unfortunately, cybercriminals don't take holidays or vacations, so enroll in a plan that works non-stop to help you and your family mitigate the risks of identity theft, fraud, and cybercrime.
BONUS TIP: Try ScamAssist® for Free! Hurry, this offer expires on May 11…
For a limited time, Iris is offering YOU the opportunity to try one of our identity protection tools, ScamAssist, for FREE. ScamAssist is a scam prevention tool that allows consumers to submit suspicious emails for review online – or call our 24/7 U.S.-based team for various scam solicitations, including email, phone, text (SMS), or postal mail. Our Resolution Specialists give the suspicious message an expert review using Iris' proprietary scoring methodology before sending you a professional assessment of the message's legitimacy and personalized recommendations for next steps.
ScamAssist is there to help you in times of worry or doubt:
Avoid falling victim to scams
Save time with an easy-to-use online submission process
Become knowledgeable about the latest scams and online threats
Get help when you need it most – either via our scam experts or online portal
Want to see ScamAssist in action? Sign up for a free trial before May 11!