Estimated Reading Time: 1 Minute
Automation and optimization can help save us money on energy bills, create more efficiencies in our daily schedules, and even help ensure our families stay safe. But is safety a double-edged sword when it comes to smart home technology?
According to recent research, consumers are increasingly concerned about their privacy and security when using smart home products. In fact, smart home device owners and those most likely to adopt these products report much higher rates of data privacy and security incidents than other consumers.
In partnership with Parks Associates, Iris Powered by Generali released research to help shed light on data privacy and security risks that come with the connected home and the role companies in the smart home space have in mitigating these threats.
Check out our new infographic, which is a companion piece to our recently released whitepaper.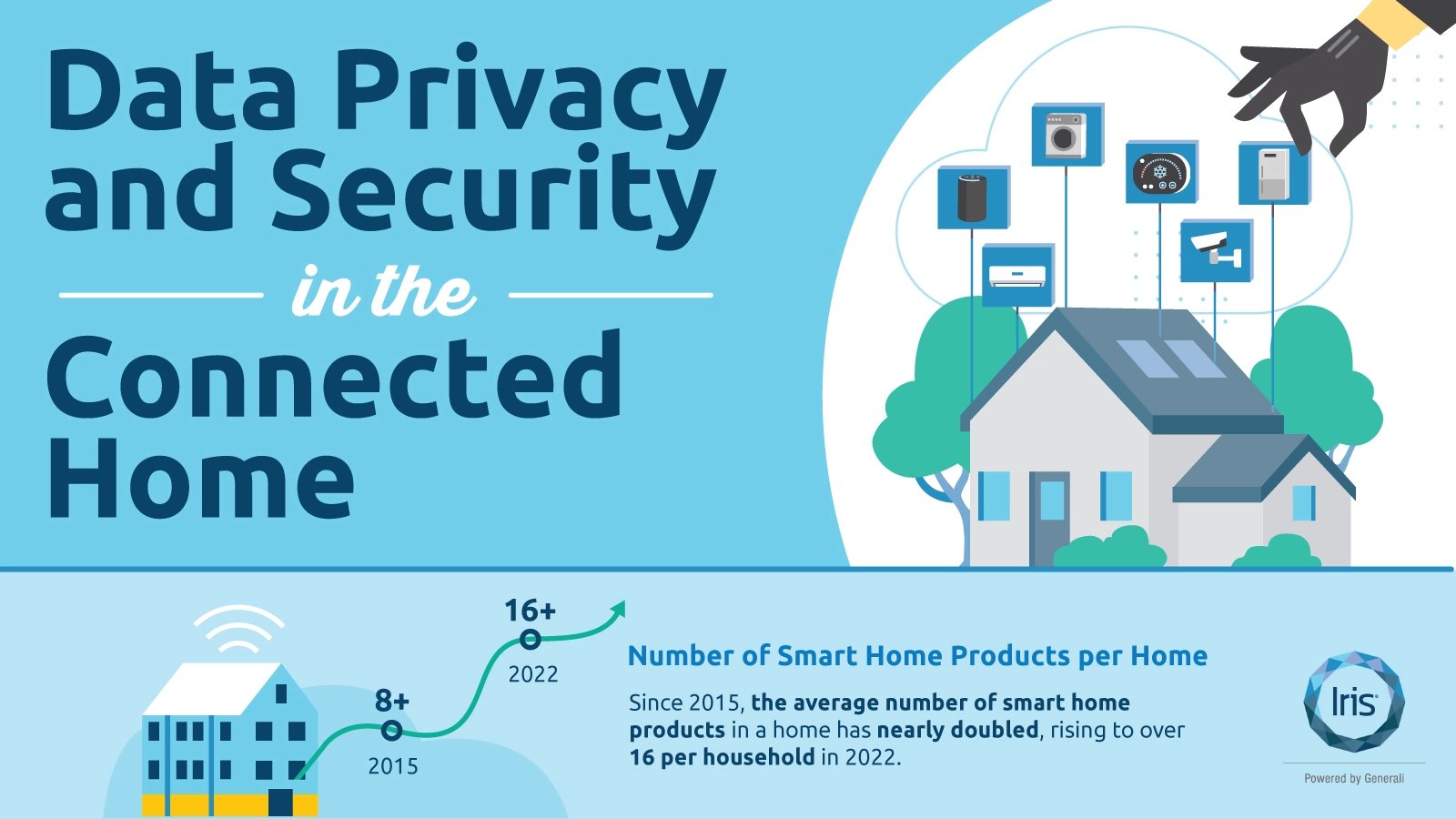 Integrate Identity Protection with Your Smart Home Offering
Iris allows you to address consumer concerns by offering a comprehensive smart home product/service solution that includes identity and personal cyber protection alongside your existing offering – protecting them in both the physical and digital worlds and providing them peace of mind.
Interested in taking your offering to the next level and strengthening consumer trust in the process? Contact us today to learn how we can help you protect your customers' data and provide them peace of mind while growing your revenue streams.