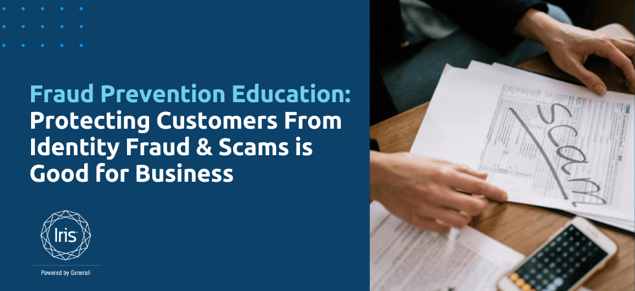 Estimated Reading Time: 3 Minutes
From increases in digital transactions and purchases, to more employees working remotely, to children learning in virtual classrooms, it's safe to say that the pandemic irreversibly changed the way both businesses and consumers behaved. It also drastically altered the fraud environment, particularly as it relates to the significant rise in scams. In fact, identity fraud scams claimed 39 million victims in 2020. To put that into perspective, there were just 10 million victims of traditional identity fraud in the same year.
Types of scams included tech support scams, home improvement scams, imposter phone calls, debt collection fraud, and more. While scams – even the ones mentioned above – have been around for ages, fraudsters adjusted their strategy to target specific generations with key messages designed to elicit an immediate response from the intended victim. Often a response that enabled the criminal to steal either their hard-earned money or their personally identifiable information (PII). What's more, criminals don't discriminate between financial and non-financial data, and most consumers aren't aware of the value the latter type of data holds. This is why consumer education and access to fraud resolution services are so important. And we're not the only ones who would agree with that statement.
During our webinar, "Fraud Prevention Education: Protecting Customers from Identity Fraud & Scams is Good for Business," a panel of thought leaders got together to share their thoughts and insights into the ever-changing fraud landscape, how providing fraud resolution services positively impacts customer attrition, and some of the tools businesses should have in place to help their customers avoid data compromise.
"Fraud has a direct impact on the relationship the consumer has with a financial institution. 61% of consumers who said they suffered some kind of significant or very significant impact because of fraud were much more likely to leave their primary financial institution within 12 months of the fraudulent event than those consumers who said they didn't suffer any kind of fraud or they weren't significantly impacted." – Tracy Kitten, Director of Fraud & Security with Javelin Strategy & Research
"The risks we face as financial institutions – even as consumers – when it comes to scams & identity theft are certainly good reasons and certainly top of mind for financial institutions… Absolutely this is a reason to start looking at solutions that provide education and even protection against scams & identity theft. [There] are more positive reasons why this is something to focus on as an industry. Simply said: it's good for business." – Greg Saunders, SVP of Security & Cyber Innovation with Mastercard
"You have to train [employees], of course. But honestly, training people isn't enough for email. You really have to have an AI filter… Email filtering has to move up to AI. In fact, all the larger enterprises have shifted everything over to AI because people are the weakest link that you have." – Arturo Perez-Reyes, Cyber & Technology Leader & SVP with Hub International Limited
What fraud prevention resources are you providing to your customers?
When polling the live audience, 64% of attendees stated they provide fraud prevention educational content/resources on their website, and 27% stated they offer fraud resolution services to customers. This is positive to see as the pandemic greatly highlighted how valuable these services are to consumers across the globe. However, with 36% of live attendees stating that they weren't currently providing any fraud prevention resources to their customers, it's clear that there's more work to be done across all industries.
Offering comprehensive identity & cyber protection doesn't just help position you as a trusted advisor, it also allows you to have more positive and ongoing touchpoints with your customers, all while providing customers a service they value and are looking to purchase from businesses like yours – financial institutions, insurance carriers, and/or cybersecurity providers.
Watch the full webinar to hear more expert insights as well as tips you can share with your customers to help them limit their risk of falling victim to fraud and scams. And be sure to check out our accompanying whitepaper for a more in-depth look at some of the research featured in the recording.