Estimated Reading Time: 5 Minutes
Kick back and relax…it's officially summertime!
But before you jet off to your next destination, remember that cybercriminals don't take a "vacation" from attempting to steal your information, even during the summer season.
We see it every year: unsuspecting travelers falling prey to scammers and fraudsters' tricks. In fact, vacation, travel, and timeshare plans were among the top 10 fraud categories reported to the FTC's Consumer Sentinel Network in 2022, with $104 million in reported losses. However, you can help safeguard your customers by educating them on common summer travel scams and encouraging them to take proactive measures.

Here are five tips you can share with your customers to help them have a safe summer! And don't forget to follow us on LinkedIn and Facebook to get even more #SummerVacationIDPTips all summer long.
1. Hotel and Vacation Rental Scams
Over the years, our Resolution Center has heard all kinds of crazy scam stories. During the summer season, some common hotel and vacation rental scams include fake booking websites and listings of non-existent rooms and accommodations. For hotels specifically, there two common tactics to be on the lookout for from scammers:
Calling hotel guests pretending to be the front desk clerk asking for money.
Slipping takeout menus from fake restaurants under hotel guests' doors to trick them into "buying" food that the scammer will never deliver.
Many reputable sites have put in safety measures to prevent customers from being scammed. For example, Airbnb

states they screen property host's contact information, don't release your payment information until after check-in, and use technology that can detect fake listings. However, that doesn't mean that your customer shouldn't stay vigilant.




Before booking a vacation rental or hotel:
Make sure the website you're using is secure. A secured URL always begins with "HTTPS."
Communicate directly with the property manager or hotel staff.
Don't disclose any unnecessary personal information like your Social Security number.
Only use secure payment methods
Be cautious of any deals that may seem too good to be true.
2. Airline Scams
Similar to hotel scams, scammers will use various tactics to commit airline scams. Some common tactics include fake websites and phishing emails promoting "discounted" tickets that don't exist.
Scammers will also utilize paid ads in search engines that promote fake customer-service numbers for reputable airlines. This exact scenario happened to a woman who was scammed out of $500 after Googling JetBlue's phone number and calling the first one that popped up. Unfortunately, many people don't know this and will assume that the number they see first in the search results is trustworthy.
If you need to contact your airline, it's always best to navigate directly to the airline's secured website and use the contact information there. If you're unsure if you're on a secure website, check to see if there is a by the URL in your browser (and "HTTPS" in the URL) — that is a signal that the site is secured, which typically only reputable companies will do.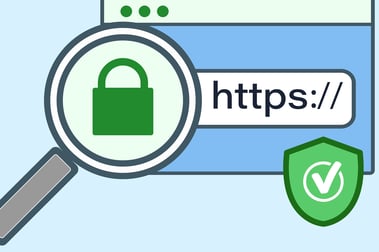 Remember: only book airline tickets through a reputable source, and never engage with anyone from an unknown email address or phone number who offers you a suspiciously good deal on flights.
3. Car Rental Scams
During your summer travels, you may consider renting a car. Before you do, make sure you follow these tips to prevent common car rental scams:
Research the rental car company. Try searching the company name followed by keywords like "scam" or "review" to see if previous customers had any complaints.


Don't Google a company's phone number. Instead, find the customer service number on their website. Going directly through a company's website helps prevent you from unknowingly calling a fake number set up by scammers.


Use a credit card for your car rental payment. If a company asks you to pay with gift cards or wire transfers, stop engaging with that company. This is a big warning sign that scammers may be trying to take your money.
4. Juice Jacking
We all — at one point or another — have used the free charging stations found in airports, hotel lobbies, train stations, etc. But with juice jacking on the rise, you may want to reconsider rushing to plug your device into the last available port.
Juice jacking is a new cybersecurity threat where hackers modify charging stations to install dangerous malware onto unsuspecting travelers' devices, which can then help hackers steal any personal data from the device. In other cases, malware can lock the device and then hackers demand a large sum of money to release it back to the traveler.
Here's how you can help avoid becoming a victim of juice jacking:
Carry your own portable charger(s) or external battery. This will help keep your device charged without the risk of downloading malware.
Turn off your Bluetooth when you're not using it.
Don't click yes if you get a pop-up asking you to "trust this device."

You don't know who you could be giving permission to access your device!
5. Concert and Event Ticket Scams
Summer is a great time for music lovers to hear their favorite artists live. But watch out for scammers selling fake tickets!
A 2018 study by Aventus found that nearly 11 million Americans get scammed buying tickets year after year. Unfortunately, many fans don't realize they've been scammed until they show up at the venue and are denied entry.
While it's upsetting to know you've spent money on a ticket that can't get you into the event, many ticket scammers are after more than just your money.
Some scammers will "hold" tickets until you've given them personal information like your Social Security number or photos of your credit card. After getting this information, scammers will "release" the tickets to the buyer and use the buyer's personal information to commit identity theft or credit card fraud.
Here's how you can help prevent concert and event scams:
Steer clear of any reseller that won't accept credit cards. If a reseller demands payment via gift card, wire transfer, or other payment apps, this is a warning sign that they might be trying to scam you.
Only buy your concert tickets from a well-known, reputable source.
Remember: if it seems too good to be true, it probably is.
ScamAssist® Helps Protect Your Customer
Scams are harmful to everyone – even businesses. This summer, give your customers the peace of mind they deserve while strengthening customer retention, trust, and loyalty by offering ScamAssist, our proprietary, proactive scam analysis tool.
ScamAssist is an easy-to-use tool consumers can use on the go. This allows your customers to access ScamAssist wherever they may travel this summer.
ScamAssist combines proprietary scam evaluation technology with a unique human review element to deliver the most reliable results.
Our Resolution Specialists are available 24/7 to assist with recovery, provide educational resources, and report incidents to authorities.
Interested in offering ScamAssist to your customers? Learn more here.